The Natural Splendors of South India
Total Days : 10 Days
Tour Destination : Coorg, Nagarhole, Kadavu, Cochin, Houseboat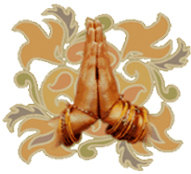 Namaste! - We welcome you with folded hands
Day 01: Arrival / Mangalore
Mangalore / Coorg (155 Kms) (03 ½ Hrs Drive)
Meeting and assistance upon arrival as our representatives welcome you and escort you to your car.

Welcome to India, or as we say 'atithi devo bhava' (the guest is an incarnation of God). Thank you for giving us the opportunity to serve you!

Children Below 12 Years Age DO-NOT Have Access To The Resort Owing To The Steep Gradient Of The Terrain.)

From here, we will drive to Coorg

Upon arrival at Tamara resort in Coorg - nestled among acres of lush greenery, this luxury eco friendly resort has been thoughtfully handcrafted over the years. All the rooms of this wonderful resort come with a breathtaking view of the gardens, hills and valleys.

Later in the Afternoon, we will indulge ourselves in Yoga, and meditation sessions available in the resort. You may choose to take your Yoga practice a step beyond the physical exercise. The resident yoga master is highly experienced in the monastic traditions of yoga. He will take you through the journey of yoga, meditation, and, Pranayama in order to discover the true potential of your body and mind. You can then include these in your daily life. Imbibing the simple philosophies helps make life so much more peaceful.

Overnight At Tamara, Coorg (Luxury Room)
Day 02: Coorg
Early Morning Guided Soft trekking tour to Pathipole Falls (4.5 Hours) Witness the wonders of untainted nature, and get a taste of life at its most rooted and joyous best. Also, great opportunities are offered while treading the path less traveled, as you discover a better you. Your spirits are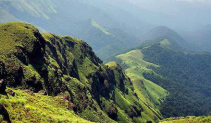 rejuvenated as you not only explore virgin nature at its stark best, but also get to have the opportunity to make that delicate human contact with people whose live has escaped being touched by our times. Besides, one will have a wonderful sight atop the falls.

Though, we will have breakfast upon our return in the resort, but, refreshments and fruits would be available through our journey.

We will enjoy breakfast at the hotel.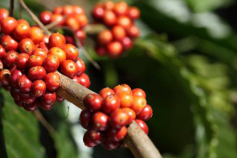 Rest of the Morning, is at leisure.

Later in the Afternoon, we will experience a special plantation walk into the Kabbinakad Estate which is nestled in the steep and densely shaded hills of the majestic Western Ghats. We will stop to see and understand the many different species of plants and trees - Arabica, Robusta, and Cardamom plantations interspersed with pepper vines on silver-oak and hardwood species in a magnificent ecosystem. Also, involve yourself with the cultivation practices and environmental precautions taken in the estate.

Followed by a special activity called Blossoms to Brew, one can indulge in a hands on experience about the various process involved in making coffee, and also one can savor the processed coffee that the Tamara especially crafted for you.

Overnight At Tamara, Coorg (Luxury Room)
Day 03: Coorg - Bird Watching Trails
Early Morning, go for a birding tour, and discover the unexplored gems of the region. The area is considered as one of the best venue to spot several species of birds - migratory as well as resident. Some of the major birds seen here are Malabar Trogons, Nilgiri Laughing-Thrushes,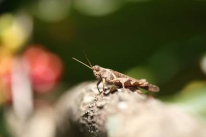 Great Black Woodpeckers, and Malabar Whistling-Thrushes to just name a few.

Rest of the day at Leisure or you can enjoy the spa treatment available at the resort (own arrangements)

Later, you may also enjoy Yoga, and meditation classes at the resort.

Overnight At Tamara, Coorg (Luxury Room)
Day 04: Coorg / Nagarhole
Morning, we will drive to Nagarhole Arrive at Orange County at Kabini, where you are drawn into the vibrant social tapestry of the local Kadu Kuruba tribe. While you discover a vernacular dimension to luxury that's truly liberating, the resort gives you a wildlife experience like no other. Inspired in design by the Hadis or tribal villages, this picturesque resort of sweeping panoramic vistas, is bordered on two sides by the Kabini River.

Late afternoon, jungle excursions in jeep. The park derives its name from the combination of two Kannada words—'Nagar,' meaning snake, and 'hole,' meaning streams. True to its name, quite a few serpentine streams fork through the rich tropical forests of the park. The original forest was once an exclusive hunting ground for the erstwhile Maharajas of Mysore. Nagarhole Park is counted among India's best wildlife parks. It has a large elephant and bison population besides other game and birds. The topography is undulating with several permanent and seasonal streams and tanks. The forest cover generally consists of a moist deciduous thick jungle with a thirty-meter high top. The rich tropical forests, flourishing green swamps and numerous water resources make Nagarhole National Park an ideal habitat for wildlife. The forest is home to animals like the four-horned antelope, sloth bear, jungle cat, civet, spotted deer, elephant, wild dog, flying fox, tiger, panther, gaur (Indian bison),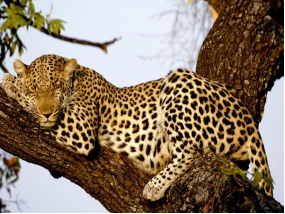 sambhar, wild boar, black-naped hare, bonnet macaque, and pangolin. Cobras, crocodiles, kraits, pythons, vipers, and several species of lizards are also found here. Among the 250 bird species found here, the prominent ones are the common babbler, bee-eater, bulbul, dove, crested serpent, hornbill, Malabar pied, alexandrine, peacock, woodpecker, warbler, great Indian reed, eagle, crested hawk, golden-back parakeet, and the southern tree pie. Nagarhole is worth visiting at the height of the dry season, when wild animals can be spotted in large numbers near sources of water.

Evening, option of explo ring a night trail organize by the resort. r naturalists will skillfully escort you around the areas just outside the resort and by the Kabini's waterline that harbor a small universe of creatures that do most of their living at night. Recommended for all nature lovers but particularly for the adventurous and the curious.

Every alternate evening, the resort organizes a documentary on the wildlife. Here, films on Indian Wildlife by eminent filmmakers will be shown every alternate evening thus enhancing your knowledge on wild life.

Also, every alternate evening, a cultural program will take place a troupe of Kuruba tribal dancers will perform their traditional dance to the accompaniment of two wooden drums and one wind instrument. It is an invocation to the gods to join them and bless the occasion. It is performed by the light of a campfire near the main swimming pool.

Overnight at Evolve Back Chikkana (Lily pool cottage)
Day 05: Nagarhole
Morning jungle excursions in jeeps.

Afternoon is at leisure for independent activities. The resort offers a variety of options to visitors. We suggest that you indulge and involve yourself in activities depending upon your interests. We could suggest some of the possible activities as below:

Coracle Ride -
The Coracle ride is part of the package and they may opt for it at the resort subject to weather conditions. (Timings: 05:00 PM – 06:00 PM)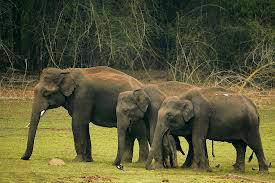 Bullock Cart Ride –
Take a joyride on a bullock cart on the banks of the river Kabini. Experience firsthand the only means of mass transport used by our ancestors, grace and expertise of the carts' driver Shivalinga, who hails from the village of Beeramballi nearby, sings traditional Kannada folksongs as he rides his cart. A ride lasts for an hour and can carry up to five persons. (Timings: 04:00 PM - 06:00 PM)

Elephant Interaction -
This session includes bathing and feeding the Elephant and learning more interesting facts about this magnificent animal from our resort Naturalist. (Timings: 04:00 PM – 06:00 PM)

Elephant Ride -
An Elephant Ride would be on banks of the River Kabini. (Timings: 04:00 PM - 06:00 PM)

Sunset Cruise -
Cruise by twilight on the glistening River Kabini, and watch a magnificent sunset. Experience nature first hand: relax and feel the ebb and flow of River Kabini. Watch how a typical day in Kabini draws to a close. (Timing: 05.45 PM - 06.15 PM)

Overnight at Evolve Back Chikkana (Lily pool cottage)