Rajasthan - Off the Tourist Track
Total Days : 16 Days
Tour Destination : Delhi, Udaipur, Kumbalgarh, Sardargarh, Narlai, Rohet, Manvar, Jodhpur, Jaipur, Agra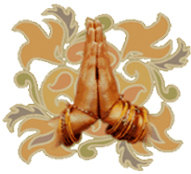 Namaste! - We welcome you with folded hands
Value Added Optional Tours Available (Request for prices and detailed information): -
Private Bollywood dance class tour in Delhi.
Heritage walking tour of Agra's old city.
An Unique & Inspiring Session with the Elephants in Jaipur
Jaipur Heritage Rickshaw Tour Driven By Women
Block Printing, Jaipur
Private Yoga Session in Jaipur with the expert
Discovering Agra's traditional street food
Biking tours in Udaipur and Jaipur.
Evening, Night Safari at Sardargarh
Evening, village safari at Sardargarh
Heritage walk of Udaipur's old city - re-discovering traditions.
Horse safaris through the countryside of Udaipur - Exploring rural India.
Outback excursion from Jodhpur to remote tribes in 4WD - soft adventure
Rajasthan, 'The Land Of Kings" is India at its exotic and colourful best. The destinations suggested below take us through a time machine a few hundreds of years back in time. We find ourselves in extremely remote tribal areas of Rajasthan where life is as primitive as primitive can be. This enables us to capture images of tribal life at its best - in all its traditional colours and innocent hospitality...The highlight of the tour is stays in royal palaces, forts & castles - imposing buildings replete with luxury, character and Old World charm. Life outside these amazing buildings is a contrast. Life is very primitive and traditional; typical homes with mud plastered or cow dung plastered walls and hay thatched roofs; narrow lanes or trails broad enough only for camel carts or donkey carts; traditional costumes of men & women; primitive agricultural techniques of plough being drawn by men or bulls; traditional occupations of wood carving, block printing, pottery etc. For most people here, their world ends where the village ends. The village itself is self-sufficient; they have their local bazaar and a village temple with a village deity in it. - the deity is supreme and responsible for anything and everything that effect the day to day life of the natives. The only other God that comes a close second to their village deity are members of the royal family who inhabit the palaces, forts and castles that dominate their village. The feudal respect for the rulers has been retained over several generations. Time seems to have come to a standstill here. The experience is like traveling through a living museum. The Tour is a photographer's paradise offering innumerable opportunities to capture virgin lifestyle images unchanged for centuries. Finally, the distances between destinations are very small. This not only cuts out the travel time, but encourages people to have time in hand to explore the country side on the way at their own pace. You would have an opportunity to interact with the locals, visit villages and tribal homes etc. You could do all this and more without worrying about loosing time on journeys. Also, we believe that the sights and experiences that come up on way to a destination are more fascinating and natural compared to the destination itself.

Of Course the crowning Glory of the tour is the Taj Mahal – the most photographed monument in the world…A fitting climax to our back street adventures in Rajasthan
Day 01: Arrival / Delhi
Welcome to India, or as we say 'atithi devo bhava' (the guest is an incarnation of God). Thank you for giving us the opportunity to serve you!

Late night arrival. Meeting and assistance upon arrival as our representative welcome you and escort you to your car.

Whilst the room keys and check-in is organized, our representative would introduce the tour to you and hand over the documents to you.

Overnight at Hotel Jaypee Siddharth (Deluxe Room)
Day 02: Delhi

After breakfast, embark on a city tour of New Delhi. Our tour includes a visit to the Qutab Minar - 72 meters high and one of the most perfect towers in the Persian world. The Iron Pillar which has survived the vagaries of weather for over 1500 years. Then, we will continue our expedition with a drive to the Lutyens Delhi which is considered to be the corridors of power and serenity. Our tour also includes a drive pass through the Rashtrapati Bhawan, Parliament House as well a stop at India Gate. Next, we will continue our journey with a visit to the Humayun's Tomb (1586), built by the Emperor's widow Hamida Banu Begam, also known as Haji Begam, and commenced the construction of his tomb in 1569, fourteen years after his death.

Our tour also includes a visit to the Isa Khan's Tomb complex located adjacent to Humayun's Tomb and is the resting place of Isa Khan Niyazi, a noble of influence at the court of Sher Shah Suri.

We will be also visiting the Safdarjung Tomb. Then, we will make our way to the Agrasen Ki Baoli (Beautifully Sculpted Step Well) - a water reservoir or a step well that is known for its heritage value. Indeed, the builders were way ahead of time when creating this architectural marvel that dealt with sorting out the water problem.

Later, we cross the city and into the walled gates of the Old city with visits to the Jamma Mosque (1650) and drive through the fabled area of Chandni Chowk (aptly translates to Moonlight Square) where the throngs of shoppers and vendors meet in the oldest area of Delhi. Visit the Raj Ghat and nearby ghats where the founder of the nation, Mahatma Gandhi and thereafter Indira Gandhi and Rajiv Gandhi were cremated.

The highlight of this tour would be a ride on cycle rickshaws. Now these are 3-wheel cycles with a sofa seat at the back. The Rickshawala (Rickshaw driver) sits on a small cushion in the front and two passengers on the sofa seat behind. This is a remarkable way to explore and picture the hustle and bustle as well as the color of the narrow winding streets bursting with people and pavement shops selling wares of all description - including a laughing set of dentures. The ride would be accompanied by peals of laughter both from the passengers as well as the onlookers. (Pleases do accept that some shops are closed on Sundays)

Overnight at Hotel Jaypee Siddharth (Deluxe Room)
Day 03: Delhi / Udaipur (6E 2746 – 0745 / 0910 Hrs)
Morning is at leisure for your independent activities

Afternoon, transfer to the airport to board your flight to Udaipur

Welcome to Udaipur, the famed "City of sunrise". Founded in 1567 by Maharana Udai Singh, from the lineage of the legendary Sisodias of Mewar - the decedents of the sun God. A city where the sun truly never set, where tradition and a strict code of heroism were happily united with a love of fine living. A city that has come to be an oasis of romance in the warrior state of Rajasthan

Meeting and assistance upon arrival in Udaipur & transfer to Madri Haveli

Overnight at Madri Haveli (Deluxe Room)
Day 04: Udaipur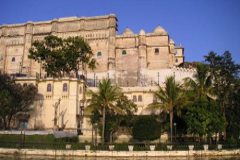 After breakfast, we proceed on a tour of the "Lake City". Udaipur is a cool oasis in the dry heart of Rajasthan. It is probably the most romantic city in a state where every city has some romantic or exotic tale to tell. The huge city palace towering over the Lake

Pichola is the largest palace complex in Rajasthan. Though it is a conglomeration of buildings built by successive rulers, it manages to retain a surprising uniformity of design and affords very fine view of the lake and the city from the upper terraces. The Jagadish temple next to the city palace enshrines a black stone image of Lord Vishnu and his vehicle- a mighty bird called garuda - in a brass image. The temple is a very fine example of Indo-Aryan Art.

Later in the afternoon, we enjoy a boat cruise on the serene and beautiful Lake Pichola. The island palace on the Lake called Jagmandir Palace is quite fascinating. The Palace provided inspirations and ideas to the builder of the Taj Mahal. The banks of the lake provide interesting glimpses of the daily bathing and the laundry that takes place here. Looking across the lake, with the city and its great palace rising up behind the island palace, is a scene of rare beauty.

Overnight at Madri Haveli (Deluxe Room)
Day 05: Udaipur / Kumbhalgarh (90 Kms) (02 Kms Drive)
After breakfast, we will drive to Kumbhalgarh. We would have photo stop several times as we walk through the countryside as well as interact with primitive tribal. Upon arrival in Kumbhalgarh, check into the fine Aodhi Lodge - a property of the Royal family of Udaipur.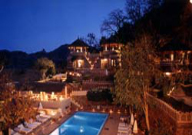 Afternoon, we explore the beautifully preserved and one of the most majestic forts of India. 13 mountain peaks surround the impregnable fortress of Kumbhalgarh (54 Kms) at a height of 3281 ft. Seven towering gateways pierce the massive walls of this prominent fortress of Mewar. The young Udai Singh founder of Udaipur took shelter here from his treacherous uncles. These impregnable walls dotted with cannonballs defeated Emperor Akbar.

Overnight at Aodhi Lodge (Deluxe Room)
Day 06: Kumbhalgarh / Sardargarh (70 Kms) (01 ½ Hrs Drive)
After breakfast, we will drive to Sardargarh

Upon arrival, check into Sardargarh Fort, one of the magnificent forts of Rajasthan, It is an extravagant creation by men of a bygone era Situated amidst the mountains and deep forests of Chuppun, the 250 year old fortress can be seen from far as it dominates the landscape.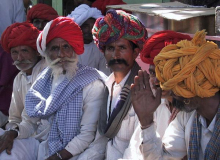 The Mahal (Palace) of the Ravala (Fort) with 21 suites, are today part of the Sardargarh Heritage Hotel. Each suite here has its own ethnic decor. Though all modern comforts that discerning western tourists seek are provided, but, as far as possible, the authentic elements of the Fort have been retained in the Hotel, thus recreating the romance and nostalgia of the era when the powers of the maharaja were at its zenith.

Overnight at Sardargarh Fort (Suite)