Heritage of South India & Goa
Total Days : 15 Days
Tour Destination : Mumbai, Bangalore, Srirangapatnam, Somnath, Mysore, Shravan Belagola, Hassan, Belur, Halebid, Chikmangalur, Hampi, Aihole, Pattadakal, Badami, Goa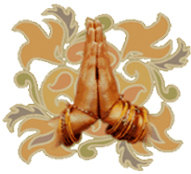 Namaste! - We welcome you with folded hands
The delightful south! Almost untouched by invasions throughout its history, the Southern states of India, can be considered the most 'Indian' part of India. The Aryans never brought their meat eating influence to the south. The Muslims and British influence was minor. As a result Hindu forms of lifestyles and artistic & cultural expression are stronger here compared to anywhere else in India. While bringing to you the manifestations of the glorious artistic creativity of South India's incredible ancient heritage, we would not miss out on giving a human feel to your tour. We will interact with locals by visits to popular local bazaars, typical traditional work places, rides in local cycle rickshaws, visits to typical homes and stopping for walks and visits to tribal villages while driving through the countryside. We are attempting to harmonize the glorious past with the vibrating, colorful and extremely hospitable lifestyles of the present with which you could conveniently relate and see your own lives in a different perspective!
Value Added Optional Tour Available (Request for price and detailed information): -
Day 01: Arrival / Mumbai
Late night arrival, Meeting and assistance upon arrival as our representatives welcome you and escort you to your car.

Whilst the room keys and check-in is organized, our representative would introduce the tour to you and hand over the documents to you.

Welcome to India, or as we say 'atithi devo bhava' (the guest is an incarnation of God). Thank you for giving us the opportunity to serve you!

Overnight at Hotel Le Sutra - the Indian art hotel (Art Room)
Day 02: Mumbai
After breakfast, we will proceed on a half day city tour of Mumbai. Below are the sights we intend to visit during our tour.

GATEWAY OF INDIA (Stop Over): - This 26m high triple-arch gateway grandeur was built in 1911 to commemorate the visit of George V and Queen Mary to India. The gateway of India overlooks the Arabian Sea, next to Taj Mahal Hotel and has several ferries to take tourist to the nearby Elephanta caves and Alibaug.

PRINCE OF WALES MUSEUM OF WESTERN INDIA (Stop Over): Built in the Indo-Saracenic style, this building houses one of the finest collections of Indian artin the world. Designed by George Wittet and completed in 1914 it marked the visit of the Prince of Wales. The museum has three main sections - art, archeology and natural history.

MANI BHAWAN (GANDHI MUSEUM) (Stop Over) : - This bungalow on Leburnun road was Mahatma Gandhi's Bombay house from 1917-1934, it is now converted into a museum in his memory. Besides the plain spartan room, there are pictures of events from his life, a research library, and a mini theatre showing films (on request for group only) on Gandhi and India's struggle of independence.

FLORA FOUNTAIN (HUTATMA CHOWK) (Drive Pass) : - This fountain is situated in a square in the heart of the city surrounded by banks, and other offices. It is named after the Roman Goddess of Abundance. Erected in 1869 to honor the Governor of Mumbai, Sir Bartle Frere for dismantling the Fort and shaping much of modern Mumbai.

VICTORIA TERMINUS (CHHTRAPATI SHIVAJI TERMINUS (Drive Pass): - The headquarters of Central Railways, it is one of the most complex suburban railways system in India. It is also the terminus for many inter-city trains. This is the city's most celebrated Gothic structure. Lavishly decorated with sculptures, it was designed by William Stevens and was opened in 1887 to coincide with the Queen Victoria's Golden Jubilee celebrations. Makes a striking sight with its cathedral like spires, turrets, arches, Corinthian columns & stained glass windows

MUNICIPAL CORPORATION BUILDING (Drive Pass) : - This is next to the Victoria Terminus, is a Gothic structure blended with Indian motifs was designed by F.W Stevens and stands like a guardian angel over Mumbai city. It was constructed in the year 1893. This building creates a very serene effect on the spectator with its dome and 255 feet high tower.

UNIVERSITY OF MUMBAI (Drive Pass) : The original campus is in Fort, Mumbai, near the southern end of the city of Mumbai. It houses the administrative division of the university. It is built in the Gothic style of architecture and also includes a library which holds many original manuscripts. The University of Bombay was established at the Fort Campus in 1857.

HIGHCOURT OF MUMBAI (Drive Pass) : The High Court of Mumbai was inaugurated on 14 August 1862. Although the name of the city was changed from Bombay to Mumbai in 1995, the Court as an institution did not follow suit and remained as the Bombay High Court. The work on the present building of the High Court was commenced in April 1871 and completed in November 1878.

RAJABAI CLOCK TOWERS (Drive Pass) : Situated next to the Mumbai High Courts, in the gardens of Mumbai University. This 280 feet high gothic clock tower is part of the University Library, has five elaborately decorated storeys ornamented with statues in oriental grab representing India's various castes and sects. Designed by Sir Gilbert Scott and built by late Seth Premchand Raichand in memory of his beloved mother Rajabai in 1878.

MARINE DRIVE (NETAJI SUBHASH CHANDRA ROAD) (Drive Pass) : It was built in 1920 on land reclaimed from the Back Bay. This beautiful promenade stretches from Nariman Point to Chowpatty in crescent shape along the shoreline of the Arabian Sea. On one side is the Arabian Sea and on the other is the gracious British-type high rises. When lit up at night the entire drive gleams like the "Queen's Necklace". Horse driven Victoria rides are available from either ends of the promenade.

NARIMAN POINT (Drive Pass): Situated at one end of Marine Drive this land reclaimed from the sea is now built over with cities tallest and most elegant skyscrappers. Pleasure seekers come here to take a walk on the wide promenade or to sit on the concrete benches, relax in the cool sea breeze and enjoy the breathtaking view of Marine Drive.

KAMALA NEHRU PARK - Malabar Hill (Stop Over): Adjoining the hanging gardens is Kamala Nehru Park built in 1952 and named after the wife of the then Prime Minister Nehru. It coverrs an area of 4000 sq. yards and from here one enjoys a magnificent view of Marine Drive. It also has "old Lady's Shoe" built of concrete ment for children to play in.

DHOBI GHAT (THE PUBLIC LAUNDARY) (Stop Over): Mumbai's unique outdoor laundry system is called Dhobi Ghat is where chaos, color, activity and sounds mix together in a freakish blend. It's a fascinating place where Mumbai's laundry gets done. Clothes are hand washed by hundreds of Dhobis (laundry men and women) on concrete sinks and hung on clotheslines.

HORNIMAN CIRCLE (Drive Pass): Horniman Circle Gardens is a huge park of Mumbai, which sprawls over an area of 10.101 sq m. It is located in the Fort District of South Mumbai. The park is situated amidst premier banks and was initially known as Bombay Greens. Horniman Circle Garden dates back to the 18th Century, when it was laid down with the purpose of providing an open space to the locals living in the walled city area. Since the garden has been planted with trees of every season; it blossoms with lush greenery throughout the year.

Later, we will also visit Dharavi, Asia's largest "slum", and home to nearly a million people. In spite of the grime and the squalor, Dharavi is an area bustling with activity, with an economy estimated to be worth US $ 500 million, and many rags-to-riches stories.

Dharavi is as old as Bombay. The original inhabitants of Dharavi were kolis, the fisher folk, who lived at the edge of the creek that came in from the Arabian Sea. A dam at Sion, adjacent to Dharavi, caused the creek to dry up. Dharavi's fisher folk were deprived of their traditional sustenance, and the newly emerged land from the marshes provided space for new communities to move in.

The first migrants were people from Maharashtra, and in particular from the Konkan coast, as well from Gujarat.

Potters from Saurashtra were allocated land in Dharavi to establish what is even today called Kumbharwada.

The other settlers were direct migrants to the city, many of them trained in a trade or a craft. Muslim tanners from Tamil Nadu migrated to Dharavi and set up the leather tanning industry.

Other artisans, like the embroidery workers from Uttar Pradesh, started the ready-made garments trade. From Tamil Nadu, workers joined the flourishing business of making savouries and sweets.

On this tour, you can see the people of Dharavi, their homes, their work places, and their spirit. This is not a "slum" tour. If you are expecting extreme poverty and despair based on movie depictions, you will be disappointed. In fact, this tour actively breaks stereotypical depictions of slums.

Overnight at Hotel Le Sutra - the Indian art hotel (Art Room)
Day 03: Mumbai / Bangalore (SG 435 – 0810 / 0950 Hrs) Bangalore / Srirangapatnam / Somnathpur / Mysore
Early morning, transfer to the airport to board your flight to Bangalore.

Meeting and assistance upon arrival in Bangalore, we will drive to Mysore. Enroute we will visit Srirangapattanam & Somnathapur.

For those who are turned on by history, there are many monuments here spanning athousand years. All the major dynasties of the South have left their relics and monuments here-the Hoysalas of the 11th century, the Vijayanagar kings of Chandragiri in the 17th century, the Hyder Ali-Tipu Sultan clan that came after them, and finally, the French and the British. The Srirangapatnam Fort, defended by a double wall, is the center of attraction here. It was built in 1454 by Thimmanna, a local chief and later renovated by Hyder Ali and Tipu Sultan. The river Kaveri skirts one side of the fort forming a natural moat.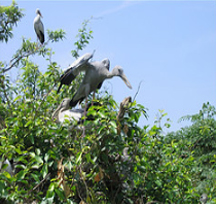 About three kilometers upstream, lies Ranganthittu Bird Sanctuary, a breeding ground for thousands of waterfowls during the period from June to November. The Kaveri River, which divides itself to form the island, rejoins on the western side. This spot is looked upon as sacred and prayers and pujas are held here regularly. Boating in the river is the main attraction here. We will enjoy a half hour boat ride half an hour boating. It is an interesting trip with opportunities to view the bird life from up close, and perhaps also sight a few crocodiles basking in the sun, lying on rocks.

From here we ride 40 kms to Somnathapur, a place well known for its elaborate carvings and miniature sculptures. A Hoysala temple dedicated to Lord Kesava is also located here.

Continue riding to Mysore where we should reach by evening.

Upon arrival in Mysore, check into hotel Radisson

Overnight at Hotel Radisson (Superior Room)
Day 04: Mysore
After breakfast, we will proceed on guided tour of Mysore, which has been for centuries an important center for South Indian culture and learning. It is also the city of lingering aroma of Jasmine, Musk, rose, sandalwood, etc. This is so because Mysore is one of the major manufacturers of incense sticks through scores of family owned factories. The city is also a crafts center. It is an extremely friendly and easy going city and at an altitude of 770 meters it has a wonderful climate. The Maharaja's Palace (1907) is a huge building in Indo - Saracenic style of architecture; it hosts an extravaganza of stained glass, mirrors, gilt and gaudy colors, beautifully carved wooden doors, mosaic floors and a series of historically important paintings. Of special mention are the beautifully carved mahogany ceilings, solid silver doors, white marble floors and superbly collumned durbar hall (Hall Of Public Audience).. Next we visit the temple of Shri Chamundeshwari, set on top of the Chamundi Hills (1602 meters.). Three quarters up the hill is the famous Nandy (Lord Shiva's Bull - His vehicle) carved out of a single solid piece of granite and 5 meters in height. The temple itself is a huge building with a 40mtr high seven-storied Gopuram (tower).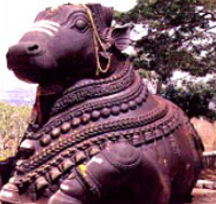 Day is planned to explore Mysore. This salubrious and charming city lies 770-m above sea level is an easy-going city famous for its silk and is also a thriving sandalwood and incense centre. The city is steeped in history. The Mysore Palace, built in Indo - Saracenic style is one of the largest and most brilliant palaces in India. It's a kaleidoscope of stained glass, mirrors, gilt and colours. There are beautiful carved wooden doors, mosaic floors, as well as exquisite paintings. Halfway up the Chamundi Hill is the Nandi Bull, a 4.8 m monolith. It was carved out of solid rock and is one of the largest in India. Hordes of pilgrims come here throughout the year. Right on top, is the 2000-year-old Chamundeswari Temple. The temple provides atypical festive atmosphere without overwhelming religious overtures.

Overnight at Hotel Radisson (Superior Room)
Day 05: Mysore / Shravan Belagola / Hassan
After breakfast drive to Hassan. Enroute visiting Shravan Belagola, which is one of the oldest and the most important pilgrimage centres for the followers of Jain religion. It is the site of the 17mtr monolithic statue of Lord Bahubali - believed to be the world's tallest monolithic statue. From here we will continue our drive to Hassan. We stop a few times for pictures such as a line of village women carrying grass over their heads in huge sprawling bundles - the head hardly visible.

Upon arrival check in to hotel Southern Star

We are free to explore Hassan independently on foot. There is only one main road, the rest are dignified trails. Little shops (grocery, vegetables, tailors etc.) and small temples with a steady stream of pilgrims seem to be bursting on to the lanes. Women and men wearing traditional costumes, stand at their doors with shy curiosity as we walk past the door steps of their typical houses. Our walk would be invariably accompanied by friendly shrill shrieks of children - "hello", "your name? "Which Country"

Overnight at Hotel Southern Star (Peremier Room)