Historical & Cultural Heritage Of Turkey!!
Total Days : 10 Day
Tour Destination : Istanbul, Gallipoli Battlefields, Troy, Acropolis of Pergamum, Kusadasi, Ephesus, Pamukkale, & Cappadocia.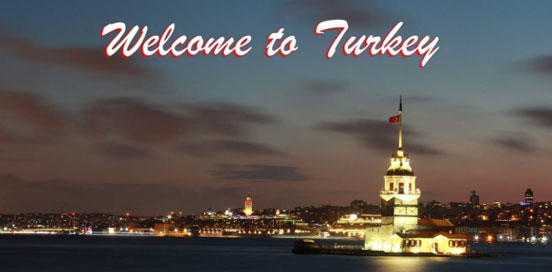 Once you are in Turkey you will feel that you have just arrived at one of the sets of Hollywood, or in a place where time stands still. Be it the Temple of Artemis - one of the seven wonders of the ancient world, Troy - a war that lasted 10 years was fought for a woman, White cliffs of Pamukkale - a nature-made masterpiece or Hierapolis - a big city founded in the 2nd century BC; Turkey offers a plethora of possibilities that are engaging and stimulating.
Day 01: Arrival/ Istanbul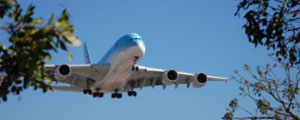 Meeting assistance upon arrival, our representative will welcome you and escort you to your hotel. The rest of the day is at leisure to explore this beautiful venue at your own pace.
Overnight in Istanbul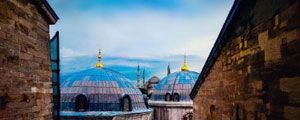 Day 02: Istanbul Old City
Today, we will start our full day tour of Istanbul by visiting the most important and popular sites in the old city. Our tour includes a visit to the St Sophia Museum, the Byzantine Hippodrome, the Blue Mosque, Topkapi Palace and the Grand Bazaar.
Overnight in Istanbul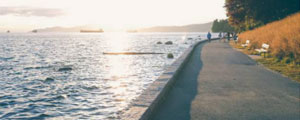 Day 03: Gallipoli Battlefields
Early morning, we will travel to the Gallipoli Peninsula, one of the most emotionally touching places in Turkey. Here we will visit the WWI Battlefields of Gallipoli including the Lone Pine and Chunuk Bair Memorials, ANZAC Cove, Johnston's Jolly, The Nek and original trenches and tunnels.
Overnight in Canakkale
Day 04: Troy, Acropolis of Pergamum
Step back in time today as we visit Troy and its famous Trojan Horse, followed by a tour of the magnificent acropolis of Pergamum. The impressive temples and library made it a celebrated cultural and political center in its time.
Overnight in Kuşadası
Day 05: Ephesus, Kusadasi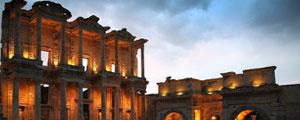 Absorb yourself in history today with a guided tour of the ancient city of Ephesus. Feel the mystical atmosphere of the city and stadium where chariot and horse races were once held. We also visit the site of the Temple of Artemis, one of the Seven Wonders of the Ancient World. You will also have the chance to learn about some Turkish handicrafts and to visit the House of Virgin Mary, where it is believed she spent her last days. Our tour concludes with a visit to the Sirince village, located on top of a mountain, and famous for its fruit wines that you can taste as well.
Overnight in Kuşadası
Day 06: Pamukkale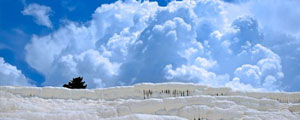 This morning we drive approximately 3 hours to Pamukkale, home of the magnificent white calcium terraces known as the Travertines. We will witness the ancient city of Hierapolis, and you can take a dip in the hot springs that have been used since ancient times for their therapeutic powers. Drive back to Kusadasi.
Overnight in Kuşadası
Day 07: Kusadasi to Cappadocia
Following our breakfast, you will be transferred to the airport for your flight to Kayseri. Upon arrival at Kayseri airport, our representative will welcome you and escort you to your hotel in Cappadocia. The rest of the day is at leisure to explore this beautiful venue at your own pace.
Overnight in Cappadocia
Day 08: North Cappadocia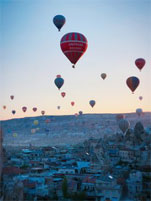 We start our day with a first stop in Esentepe, followed by a visit to Uchisar Castle. Later, we visit the Goreme Open Air Museum and Ortahisar Castle. Following the visit, we proceed to fairy chimneys of Pasabag followed by Devrent Valley.
Overnight in Cappadocia
Day 09: South Cappadocia
This morning we head to Pigeon Valley and then Red Valley. After visiting some cave churches we head to one of the area's underground cities. Afterwards we visit Cavusin village and finally the town of Avanos where we learn about handmade pottery.
Overnight in Cappadocia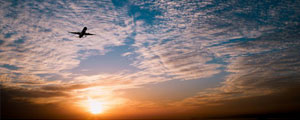 Day 10: Cappadocia/Departure
Our representative will escort you to the airport (Kayseri or Nevsehir) for your onward flight towards the next destination.
END OF SERVICES
PS: The proposed is only a sample schedule and not written on stone. We would strongly encourage you to share with us your added travel needs so that we could customize the vacation further to align better with your requirements.