The Tour With A Human Face!!
Total Days : 01 Day
Tour Destination : Delhi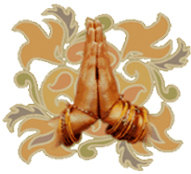 Namaste! - We welcome you with folded hands
This tour is all about "Being Human". We undertake a tour organized by the abandoned street children of Delhi. Their lives are being painstakingly, and, with great effort restored by voluntary organizations. The tour they conduct retraces the journey of their lives, and, narrate their experiences.
Day 01: Delhi
At 9.30 AM, our representative would meet & greet you at your Hotel in Delhi and would introduce India and your tour to you.

Welcome to our tour, or as we say 'atithi devo bhava' (the guest is an incarnation of God). Thank you for giving us the opportunity to serve you!

Delhi – A Special Walk Organised By the Guides Of Salaam Balak Trust (http://www.salaambaalaktrust.com)

A special City Walk will start at 10.30 hrs. You will be able to recognize the guide by their Salaam Baalak Trust ID card around their neck. The guide would be a child who had spent his lives on the pavements and streets. Through the Herculean work done by the Salaam Balak Trust, children as him receive education and a vocation.

The Walk takes about 2 hours.  After an introduction, the walking route follows narrow streets, via the pottery market and some old havelis, to the Salaam Balak Trust head office in one of its full-time shelter homes.  Along the way your guide will also share his personal story and do his best to answer any questions.  The end point is very close to Main Bazaar in Paharganj, which you can follow back to the railway station.

A few things to keep in mind:
Photography is prohibited during some parts of the walk due to Railway security.  Your guide can give you more specific information before the walk begins.
Please remember that since you will be visiting our shelter homes and contact points and be walking through crowded markets, it is best to dress appropriately.
We recommend you bring a bottle of water; you can also buy drinks on the way- just ask the guide!
1 PM, we will drop you at your address / hotel in Delhi
END OF SERVICES
We do hope the flavor of India will remain on your taste buds for all times to come and hopefully would kindle an indelible fondness for the country and her people; Thank you for being our guest, and as we say in India "Please Come Back Soon"
Thank you for giving us the opportunity to serve you!!
Tour Cost Based On 02 People Traveling Together INR 3,500* Per Person
*T & C Apply
Includes: air-conditioned private car for all journeys and tours; a specialized guide for the tour of the back streets.