The Tour With A Human Face!!
Total Days : 01 Day
Tour Destination : Delhi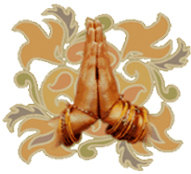 Namaste! - We welcome you with folded hands
This tour is all about "Being Human". We undertake a tour organized by the abandoned street children of Delhi. Their lives are being painstakingly, and, with great effort restored by voluntary organizations. The tour they conduct retraces the journey of their lives, and, narrate their experiences.
Day 01: Delhi (Sanjay Colony Tour is closed on Sundays)
Morning, our representative would meet & greet you at your Hotel in Delhi and would introduce India and your tour to you.
Welcome to our tour, or as we say 'atithi devo bhava' (the guest is an incarnation of God). Thank you for giving us the opportunity to serve you!
This morning/afternoon proceed on a unique slum tour
In the slums of Sanjay Colony, the sky is only as wide as the lane below. Stacks of matchbox houses rise three or four storeys, a few feet apart from each other. This appears like jagged strips similar to machines at the garment factories where many residents of this slum work. In our special tour, the focus is not on the poverty – the idea is to engage with the local community and see their way of living. Through this tour, visitors also witness a wide range of activities like: embroidery, bakery, clothes recycling as well as manufacturing, and many more. These items are created in innovative ways and in very small spaces!! One could learn a lot from the people in the slums. There is a sense of community that exists in the area. A lot of people have come here from different parts of the country to live in this tiny neighborhood of Delhi, and this diversity is apparent in the temples and mosques that stand side by side. At the end of this inspiring session, the tour would give you a delicate insight into human relationships, and, the indomitable human spirit that seeks to survive as well as thrive against the harshest challenges posed by destiny.
In time, we will drop you at your address / hotel in Delhi
END OF SERVICES
We do hope the flavor of India will remain on your taste buds for all times to come and hopefully would kindle an indelible fondness for the country and her people; Thank you for being our guest, and as we say in India
"Please Come Back Soon"
Thank you for giving us the opportunity to serve you!!


Tour Cost Based On 02 People Traveling Together INR 5,300 Per Person
*T & C Apply
Includes: Air-conditioned private car for all journeys and tours; Saluting The Indomitable Human Spirit (Slum Tour)
Does Not Includes: Entrances / Camera & Video Fee to monuments: Expenses of Personal nature such as Laundry, Drinks, Tips, Telephone calls etc, Credit Card transaction Fee.