The Himalayas of Darjeeling & Sikkim
Total Days : 09 Days
Tour Destination : Goomtee, Kurseoung, Darjeeling, Pemyangste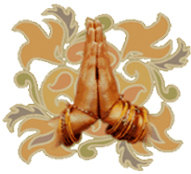 Namaste! - We welcome you with folded hands
The majestic beauty of the Himalayas is legendary. Darjeeling, at the end of a breathtakingly beautiful journey through the mountains, has reigned supreme as the queen of Hill Stations. Facing the towering Himalayas and surround by high green hills covered with coniferous forests, Darjeeling is perched at an altitude of 2134 mtrs amidst the shadow of the mighty Kanchanjunga. The town of Darjeeling is a maze of steps and terraces. It is studded with exotic little bazaars, lovely villas, forests and gardens. Some parts of the city air are filled with the aroma of the world famous Darjeeling tea, which is processed here. The views of the Kanchanjunga from the Observatory Hill, the sun's play on the Everest seen from the nearby Tiger Hill are unforgettable experiences. A walk through the gardens growing the finest tea in the world, a ride down to the valley or just relaxing on the Mall road are all exquisite experiences.

Sikkim has often been described as the nearest thing to paradise. Here the swift Teesta River cleaves her serpentine track through precipitous slopes of bamboo and wild banana, rising to forest of orchid festooned trees towering like cathedrals. Overlooking the mountain clinging capital city of Gangtok is the mighty Kanchanjunga—the snow mantled regal protective deity of Sikkim. The people of Sikkim cocooned for centuries by protective mountains, had countless generations to develop their own lifestyles untouched by the hurrying world outside. They structured their dress, folklore and cuisines around their ancient faith in their green home which rises from 250 mtrs to frigid 8,500mtrs, where nothing grows and the ice never melts, Their sense of colour was honed by their orchids and butterflies, blue poppies and wild rhododendrons. Their dance captures the savage force of nature in which waterspouts over icy lakes became dragons of the air swishing their scaly tails.
Day 01: Arrival / Delhi
Welcome to India, or as we say 'atithi devo bhava' (the guest is an incarnation of God). Thank you for giving us the opportunity to serve you!

Late night arrival. Meeting and assistance upon arrival as our representatives welcome you and escort you to your car.

Whilst the room keys and check-in is organized, our representative would introduce the tour to you and hand over the documents to you

Overnight at Hotel Jaypee Siddharth, Delhi (Deluxe Room)
Day 02: Delhi / Bagdogra (G8 153 – 1120 / 1325 Hrs)
Bagdogra / Goomtee (65 Kms) (03 ½ Hrs Drive)
Morning, transfer to the airport to board your flight to Bagdogra via Delhi

Meeting and assistance upon arrival in Bagdogra, we will drive to Cochrane.

Upon arrival, check into Goomtee Resort, a 100 year old heritage property (including a tea estate) preserved in the most genuine fashion - at an altitude of about 4150 feet. This nature's retreat is all about clean ambience, green slopes, great sightseeing, personalized service, and a memory of a lifetime. The resort was formerly built by a British planter, Mr. Henry to promote tea plantation in India, and live in a place where the way of life is "officially Green". The Bungalow is now being converted into a resort to give you the feel of the past, and an exclusive taste of the vintage Darjeeling tea. Besides, one can opt for a number of activities including tea tasting, or, learn about history and present practices of tea making in Darjeeling, India.

Overnight at Cochrane (Standard Room)
Day 03: Goomtee
Day is at leisure for your independent activities

Overnight at Cochrane (Standard Room)
Day 04: Goomtee / Kurseong
Kurseong / Darjeeling
Early morning, we will transfer you to Kurseong train staion to board the Toy Train (Diesel Locomotive) to Darjeeling.

Riding the Toy Train of Darjeeling Himalayan Railways (DHR) has always remained a coveted experience to the tourists. Only few would let go such an opportunity. And there is a clear reason why so. After all this Toy Train has been accorded the UNESCO World Heritage status, and that's for something special. Operating on narrow gauge tracks since 1880s and providing an important transport link to the various parts of the Himalayan hills, the Toy Train is still unmatched when it comes to absorbing the magnificent beauty of Darjeeling hills. Where else can you find a small steam engine pulling mini coaches up the steep mountains through breathtaking landscapes and overcoming almost impossible curves and gradients using sheer engineering ingenuity and creative skills. The snail pace at which the train moves through the hilly terrain is at times so slow that you can often see the local school children hopping on and off the train on the move.

Meeting and assistance upon arrival in Darjeeling and transfer to hotel Windamere

Rest of the day is at leisure

Overnight at Hotel Windamere (Superior Room)
Day 05: Darjeeling
Early morning visit Tiger Hill and Ghoom Monastery.

Tiger Hill :-
It is 13 kms from Darjeeling and one can see beautiful sunrise and Himalayan Range like Kanchandzonga , Mount Everest etc. One can see the horizon changing colors just before sunrise and then the entire Himalayan range turn golden. It is truly a majestic sight.

Ghoom Monastery:-
This is oldest Monastery in the area which was built in 1875 and one can see the image of Mythey Buddha 15ft. height on the way back from Tiger Hill

Later we return to hotel for breakfst.

After breakfast, we proceed for city tour:

Himalayan Mountaineering Institute/Padmaja Naidu Himalayan Zoological Park:- The Himalayan Mountaineering Institute was started in Darjeeling when Tenzing Norgay climbed Everest to give training to learn Mountaineering and other adventure sports related to mountaineering and in that Institute one can see equipment etc.used by Mr. Tenzing Norgay and Everest Museum having complete details on Everest attached to institute one can visit Himalayan Zoological Park where one can see Himalayan animals like Snow Leopard, Tibetan Wolf, Tibetan Yak, Himalayan Black Bear and several varieties of birds. (closed on Thursday)

Tibetan Self- Helf Centre Or Refugee Centre:- This institute is run by Tibetan Refugees to preserve their handicrafts and one can see making of Tibetan Carpets, Leather work, Paintings and Wooden work etc. (closed on Sunday).

Overnight at Hotel Windamere (Superior Room)
Day 06: Darjeeling / Pemayangtse (123 Kms) (05 ½ Hrs Drive)
After breakfast, we will drive to Pemayangtse. One reaches Pemayangtse only through one of the most incredibly beautiful journies in the world. The view afforded by the journey itself is worth the effort. We would have opportunities to stop a few times, walk through the countryside, enjoy the enchanting beauty of the place and interact with the natives through our guide.

Overnight at Norbughang Retreat & Spa (Super Deluxe)
Day 07: Pemayangtse
After breakfast, we would visit the peaceful and tranquil Khechipalri Lake and Rimbi Falls.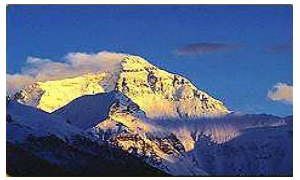 The view of snow capped Himalayan range is unbelievable. One has to just draw the curtains of one's bedroom and lo behold! You could almost touch the range. Even the shadows of the great peaks are clearly visible. Sunrise here is soul stirring! The reflections of the rising Sun on the snow capped peaks is magical and cannot be duplicated in words. We also visit the Pemayangtse monastery, which is the second oldest monastery in Sikkim and belongs to the Tantric –Nyingma—Pa sect established by an Indian teacher. The sects' monasteries are characterised by a prominent image of the teacher along with two female consorts, and this monastery is the head of all others in Sikkim. The sect followers wear red caps. We will also visit the Rabdantse Ruins and Kanchenjunga Falls

Overnight at Norbughang Retreat & Spa (Super Deluxe)
Day 08: Pemayangtse / Bagdogra (120 Kms) (05 Hrs Drive)
Bagdogra / Delhi (G8 851 – 1525 /1740 Hrs)
After breakfast drive to Bagdogra airport to board your flight to Delhi

Meeting & assistance upon arrival in Delhi & transfer to hotel Jaypee Siddharth

Overnight at Hotel Jaypee Siddharth (Deluxe Room)
Day 09: Delhi / Departure
Transfer to the International airport to board your onward flight

No hotel quoted for this day
END OF SERVICES
We do hope the flavor of India will remain on your taste buds for all times to come and hopefully would kindle an indelible fondness for the country and her people; Thank you for being our guest, and as we say in India
"Please Come Back Soon"

Thank you for giving us the opportunity to serve you!!

Thank you for giving us the opportunity to serve you!!
Tour Cost for 02 People Traveling Together Sharing on Twin Sharing Basis
Cost valid for period from 01st April, 2023 till 30th Septembers, 2023: INR 109,300* Per Person
Cost valid from 01st October 2023 till 31st March, 2024: INR 114,500* Per Person
NOTE: - Hotel Upgrades available upon request
*T & C Apply
*Discounts available for larger numbers.
Above mentioned quotes not valid for peak period (20th December 2023 to 05th January 2024)


Cost Includes: Accommodation on twin share basis; daily American breakfast, Lunch and Dinner except in Delhi; Air-conditioned private Innova car for all journeys and tours; English Speaking guides; Entrance Fee to Monuments; Toy train in Kurseong/ Darjeeling / Ghoom; Inner India airfares as per the itinerary (subject to change and 100% cancellation charges), GST Levy.
Cost Does Not Includes: Camera & Video fee to monuments, Meals other than as mentioned above, Expenses of Personal nature such as Laundry, Drinks, Telephone calls, Tips etc., Credit Card Transaction Charges.