The Soul Of India Tour!!
Total Days : 02 Day
Tour Destination : Varanasi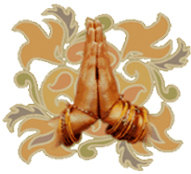 Namaste! - We welcome you with folded hands
Quite appropriately, Varanasi is considered to be the soul of India. The atmosphere here is very powerful. It is living today, just as it used to 2000 years back in time. The spirituality, rituals and traditions of the place exist with the same belief as it used to be then when the city was set up in distant history. Varanasi will also move you and change you. The city shows how all men are equal, and at the same time how unequal they are in terms of their status, dignity and possessions. A visit to Varanasi is a very humbling experience where, we need to endlessly thank God for being kind to us when he caused the accident of our birth.
Day 01: Delhi / Varanasi (6E 308 – 0900 / 1020 Hrs) (Sarnath is closed on Fridays)
Our representative will meet and greet you at your hotel / address in Delhi and would introduce your tour to you.

Welcome to our tour, or as we say 'atithi devo bhava' (the guest is an incarnation of God). Thank you for giving us the opportunity to serve you!

Early morning, transfer to the airport to board your flight to Varanasi

Varanasi is quite possibly the world's oldest living city. Religious artifacts link it to the sixth century B.C. Said to be founded by Shiva, Varanasi's Vedic affiliation goes back to the beginning of time. It is also a city of many names. The present name, Varanasi (derived from the names of two nearby rivers) is mentioned in the Mahabharata. The ancient name is Kashi, the City of Light. To the devout it is also called Kashika, the shining one, referring to the light of Shiva. Many others prefer the anglicized Benares. Revered by Hindus, Buddhists and Jain alike, Varanasi is considered the holiest city in all of India. It Mar, 2010is presided over by Shiva in his manifestation as Vishwanatha, Lord of the Universe. Buddha delivered a sermon in nearby Sarnath and Mahavira, the founder of Jainism, lived in Varanasi. As a result, more Indians will make a pilgrimage to Varanasi in their lifetime than any other place.



Meeting and assistance upon arrival in Varanasi and transfer to Hotel Rivatas by Ideal

After rest & relaxation, we will visit several temples and the Hindu University at Benares. First stop would be the Bharat Mata (temple of Mother India). Inaugurated by Mahatma Gandhi, it features a huge marble map of India on the ground floor. Next up, the Durga Temple. Known for its bright red color and the playful, if sometimes aggressive, monkeys that run amok there, the Durga Temple is one of the most imposing architectural monuments in Varanasi.

The university, which occupies a large piece of land at the southern end of town, is also home to the New Vishwanatha Temple. The New Temple is modern in design and open to Hindus and non-Hindus alike. Surrounded by palm trees, it is a splendid white marble structure that shines in the afternoon sun against a pale blue sky. Inside, the temple is spacious and airy. The interior walls are covered with Vedic art above inscriptions from the Bhagavad Gita and Upanishads. In the center of the first floor is the Shiva linga.

Afternoon, we take a short trip to the Buddhist city of Sarnath. It is here that the Buddha preached his first sermons after attaining enlightenment.

Evening, we visit the ghats of Varanasi to witness the performance of Ganges Aarti. We enjoy a special evening cruise on the Ganges. See the Hindu devotees performing the "Puja" with lighted lamps. The view is very mesmerizing and the ambience is spectacular in the backdrop of the beating of cymbals and bells as well as the incessant chantings. Later return to the hotel

Overnight at Hotel Rivatas by Ideal (Deluxe Room)
Day 02: Varanasi / Delhi (6E 481 – 1450 / 1620 Hrs)
At dawn we visit the sacred Ganges for a boat ride. Every morning at dawn hundreds of worshippers can be seen bathing in the sacred waters. The great river banks are lined with an endless chain of stone steps—the ghats—that stretch from one end of the city to the other. The Ghats form an impressive part of the religious landscape of the city. Proceeding downstream at a leisurely pace, you would be pointed out the significant temples and buildings as well as the changing architectural style. Life and death go hand in hand in Varanasi. While young people seek prosperity and protection from harmful influences, the older generation comes to Varanasi to cleanse their souls in the forgiving waters in preparation for their ultimate dissolution. Believing that anyone who dies in the river of life in Varanasi gains freedom from the cycle of birth and death, the City of Light has become a haven for the sick and aged waiting out their final days. The smoke that billows from the crematoriums on the edge of the river gives testimony to their final release from life's earthly confines. We would dock our boat at Manikarnika (Cremation) Ghat. On any given day, anywhere from a few dozen to a few hundred corpses are cremated here; the ghat is assiduous with activity as the cremated bodies threw up smoke and fire.

Following the boat ride we set off on foot to explore the inner city. Through a twisted maze of narrow alleys, home to numerous shrines and pilgrim shops, we walk back a few centuries. Life here has stood still for years. The homes, the shops and even the cattle have not changed over the centuries. It is a brilliant nostalgic experience of timelessness!

Later, transfer to the airport to board your flight to Delhi

Meeting and assistance upon arrival in Delhi and we will drop you at your address / hotel in Delhi
END OF SERVICES
Tour Cost Based On 02 People Traveling Together Sharing 01 Room
Cost valid for period from 01st April 2019 till 30th September, 2019: - INR 20,600* Per Person
Cost valid from 01st October 2019 till 31st March, 2020: - INR 26,850* Per Person
NOTE: - Hotel Upgrades available upon request
*T & C Apply
Includes: Accommodation on twin share basis; daily American breakfast; air-conditioned private car for all journeys and tours; local guides; morning boat ride and evening aarti in Varanasi. Airfare for the Delhi / Varanasi / Delhi sectors in economy class (Discounted airfare subject to change & availability);