The Lure Of Singapore & Malaysia!!
Total Days : 08 Day
Tour Destination : Kuala Lumpur & Singapore.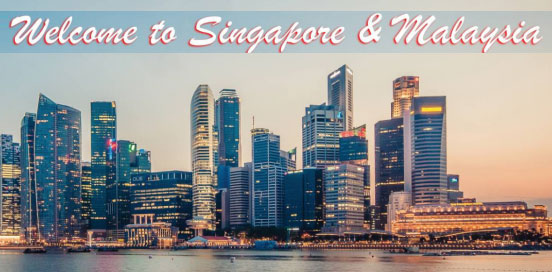 Malaysia, a colorful and gastronomical paradise is a must go place while travelling in Asia powered with Kuala Lumpur. Certainly, Singapore is a country, where modern architecture is complemented by the pristine greenery, where the rich history and diversity is enhanced by the smiles of the people.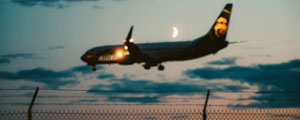 Day 01: Arrival / Kuala Lumpur
Upon your arrival at the Kuala Lumpur International Airport (KUL) arrival hall, meet our guide and enjoy convenient, private transportation to your Kuala Lumpur city hotel in the comfort of a luxury vehicle.
Overnight in Kuala Lumpur
Day 02: Iconic Towers Of Malaysia & Cultural Private Luxury Tour (7hrs)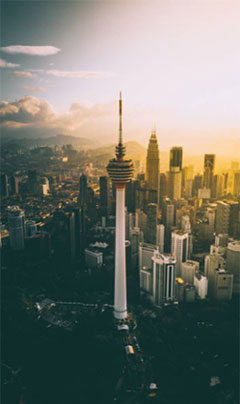 In the morning, meet our professional local guide at your hotel lobby to embark on a full day tour of Malaysia's most iconic towers and cuisine. Start at the Petronas Twin Towers, the tallest in the world and inspired by the vision of former Malaysian Prime Minister Tun Mahathir Mohamad. Now an internationally recognized masterpiece, this iconic tower powerfully captures the aspirations of a nation careering into the future.
Afterwards, head to the Menara Kuala Lumpur, or KL Tower, tallest tower in Asia, where your perspectives and views change as you move higher up. Experience the lives of metropolitan city and a breathtaking view at the height of 300 meters above ground level from SkyDeck.
Later, we will visit the revolving restaurant, Atmosphere 360. Savor spectacular views of the city whilst tucking into a glorious spread of modern and authentic Malay and international cuisine. Take your pick of a delicious range of appetizers, including Thai papaya Salad and Vietnamese spring rolls, before heading over to the hot food counters for the freshly made lamb masala (spices), stir fried chili crab and other dishes with a window seat overlooking the skyline of Kuala Lumpur.
After lunch, continue the journey to the largest museum of Islamic arts in South East Asia with more than seven thousand artifacts from the Islamic world. The museum has 12 main galleries which are classified according to the types of artifacts. Afterwards, head to the majestic Sultan Abdul Samad Building, once headquarters for British colonial administrators. Walk across the road to the Kuala Lumpur City Gallery and browse through some unique souvenirs before heading back to your hotel in Kuala Lumpur.

Important Information:
A dress code is required to enter places of worship and selected museums. No shorts or sleeveless tops allowed. Knees and shoulders must be covered for both men and women. You may risk refused entry if you fail to comply with these dress requirements.
The Minimum age to access Sky Deck at KL Tower is strictly 13 years and above.
The duration of transfers are approximate, the exact duration will depend on the time of day and traffic conditions.
Overnight in Kuala Lumpur
Day 03: Historical Malacca Private Luxury Tour (8hrs)
In the morning, embark on a journey to the nearby state of Malacca, Malaysia's "historic state" and one of the country's richest cultural melting pots. Home to a vast array of Portuguese architecture, the town is also home to descendants of Chinese settlers that have, over generations influenced local cuisine, known as "Nyonya".
Pay a visit to St. Peter's Church, dating back to the 17th century, before heading to the famous Port De Santiago, built by the Portuguese and some of the oldest surviving European relics in the whole of Asia. Wander through the ruins of nearby St. Paul's Church, lined with 17th-century tombstones, before exploring pink administrative buildings built by the Dutch and now home to the Malacca Museum.
Later, pay a visit to Christchurch before settling down for lunch at an authentic Peranakan restaurant, famous for dishing up fusion Chinese, Malay and other cuisine. Learn more about the Peranakans at Baba & Nyonya Heritage Museum, the typical home of a rich Baba of a century ago is recreated to offer a glimpse of their opulent lifestyle and of their many customs and traditions.
Afterwards, head over to Cheng Hoon Teng Temple, one of the only places where the three pillars of Chinese spirituality, Taoism, Buddhism and Confucianism, can be found under one roof. In the afternoon, take a stroll along Jonker Street to the majestic riverbanks of Malacca before enjoying a relaxing boat tour around this charming UNESCO listed city. Back in Kuala Lumpur in the evening.

Important Information:
A dress code is required to enter places of worship and selected museums. No shorts or sleeveless tops allowed. Knees and shoulders must be covered for both men and women. You may risk refused entry if you fail to comply with these dress requirements
The duration of transfers are approximate, the exact duration will depend on the time of day and traffic conditions.
Overnight in Kuala Lumpur
Day 04: Suburbs And Batu Caves Tour Half Day Private Tour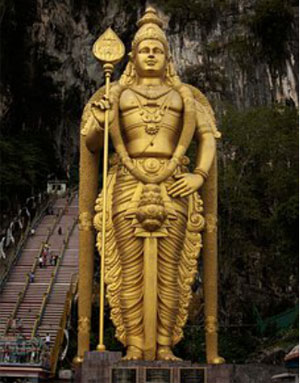 This morning, immerse yourself in Malaysia's diverse religious heritage, craftsmanship styles and natural wonders as you escape the imposing scale of Kuala Lumpur city and charge into the suburbs and countryside beyond.
The Thean Hou Temple is a 6-tiered temple to the Chinese sea goddess Mazu located in Kuala Lumpur. It is located on 1.67 acres of land atop Robson Heights on Lorong Bellamy, overlooking Jalan Syed Putra.
Witness the artistry behind pewter, a brushed metal used all over the world for thousands of years, at Royal Selangor Pewter, the world's largest and most reputable pewter factory. Observe the filing, hammering, engraving and polishing of raw metals into refined religious ceremonial items, dining crockery and huge beer tankards. Then soak up the contrasting art form of Batik silk cloth design and printing at the Batik Factory, typified by vibrant floral motifs.
Round off your trip with a visit to the mysterious and breathtaking limestone Batu caves and a 272 step climb up to the temples caverns past the towering golden Hindu deity Lord Murugah.

Notes: There are 272 steps to climb to reach Batu Caves
We will also visit the Mosque of Sultan Salahuddin Abdul Aziz Shah also known as 'The Blue Mosque'.
Overnight in Kuala Lumpur
Day 05: Kuala Lumpur - Singapore
After Breakfast, Transfer to Kuala Lumpur International airport (KUL) to board your flight to Singapore.
Flight from Kuala Lumpur - Singapore
Upon arriving at Changi International Airport, you will be met by our driver and transferred to your hotel.
Overnight in Singapore
Day 06: Little Red Dot City Highlights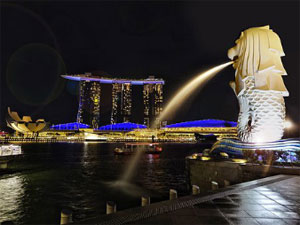 Explore the history of the tiny nation of Singapore - referred lovingly as the Little Red Dot - and how it has transformed from a sleepy fishing village to a metropolitan powerhouse. Start your adventure by hopping onto a traditional bumboat, a humble mode of water transportation that's operated both to ferry goods and people across the Singapore River during the days of our forefathers. Set sail across the water stretches bound for Merlion Park, home to a magnificent statue and water fountain shaped as the mythical creature. Take in the beautiful views of the Marina Bay waterfront and snap a few photos of the iconic statue, the Merlion before heading down to the Civic District.
Here, take a ride through the boulevards lined with historic buildings, before continuing down to Orchard Road, a chic shopping avenue that is the heartbeat of Singapore's glitzy retail scene. Finally, head to the nearby National Orchid Garden and marvel at the collection of more than 60,000 plants and orchids. Do keep an eye out for the country's national flower, Vanda Miss Joaquim, before heading back to your hotel.
Overnight in Singapore
Day 07: Melting Pot Discovery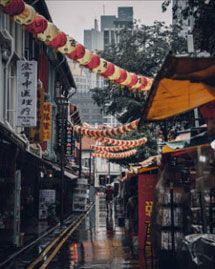 Spend half a day exploring Singapore's three major ethnic enclaves, and in turn the story behind how Singapore grew to become the fascinating cultural melting pot it is today. Set off first to Chinatown, a glittering blend of old and new where traditional medicinal halls and goldsmiths sits alongside hip hotels and restaurants. Wander through the streets toward the breathtaking Buddha Tooth Relic Temple and Museum - a scarlet red monolith built in traditional Chinese style - before heading to Sri Mariamman Temple, the oldest Hindu temple in Singapore.
Discover the depths of the building constructed in 1827 before continuing on to Kampong Glam, the Malay ethnic enclave in Singapore. Stop at the landmark Sultan Mosque and its captivating golden dome, stopping for a while to browse the shops here selling traditional wares and exquisite fabrics. Then, head of Arab Street, home to stalls selling handmade perfumes and traditional Malay dresses. Finally, head to Little India and discover this uniquely vibrant and colorful district. Take in the curious mosaic of wet shops, food courts and shopping areas here to wrap up your journey.
Overnight in Singapore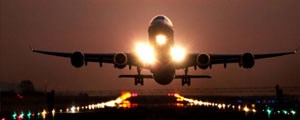 Day 08: Singapore / Departure
Our driver will meet you at the hotel for your transfer to Changi International Airport.
END OF SERVICES
PS: The proposed is only a sample schedule and not written on stone. We would strongly encourage you to share with us your added travel needs so that we could customize the vacation further to align better with your requirements.