The Natural & Cultural Splendors Of Nepal !!
Total Days : 07 Day
Tour Destination : Kathmandu, Pokhra, Nagarkot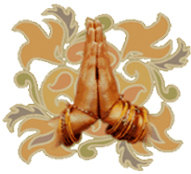 Our friends keep asking us how we liked our trip. I tell them that it was an education in culture, history and religion. I thought India was overwhelming at times, but found it colorful, spiritual and fascinating. It's the kind of trip that you'll be thinking about years later – As Observed by Ms. Joan Landers (A Former Guest of Trinetra Tours)
Namaste! - We welcome you with folded hands
Day 01: Arrival / Kathmandu
Arrival in Kathmandu. Upon arrival, our representative will meet outside the arrival terminal building and transfer to Hotel.

Overnight at Yak and Yeti (No Meals)
Day 02: Kathmandu
After breakfast, we will proceed on the tour of Kathmandu Durbar Square, Swoyambhunath Stupa & Patan Durbar Square.
After breakfast, proceed for the tour of Kathmandu Durbar Square, SwoyambhunathStupa and Patan Durbar Square.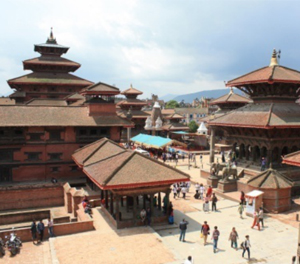 Kathmandu Durbar Square: The Kathmandu Durbar Square is famous for its exquisite architecture and artistic embellishment. The complex of palaces, courtyards and temples, built in 1200 to 1768 A.D. used to be the seat of the ancient Malla kings of Kathmandu which epitomizes the religions and cultural life of the people.  

Swayambhunath : A top a green hillock west of Kathmandnu, stands the great stupa of Swayambhunath which is considered to be over 2500 years old. It marks the point where the legendary patriarch Manjushri discovered the lotus of the ancient valley lake. Constructed to specific rules each with a symbolic meaning, the stupa of Swayambhunath is a model of its kind.

Patan Durbar Square: The Patan Durbar Square has been acclaimed as one of the finest urban streetscapes in the world. Most of the monuments seen today were built between the 16th – 18th centuries.The Patan Durbar Square has been acclaimed as one of the finest urban streetscapes in the world. It is known as the centre of fine arts and for the superb craftsmanship of its artisans. Essentially a Buddhist city, historic inscriptions establish Patan as an important town as it is said to have been founded by Emperor Ashoka in the 3rd century B.C., although no historical proof exists

Overnight at Yak & Yeti Hotel on Bed & Breakfast basis

Overnight at Yak and Yeti (B)
Day 03: Kathmandu / Pokhra (Buddha Air - U4 607 at 0845 Hrs)
After breakfast, transfer to airport to board your onward flight to Pokhara Buddha Air (U4 607) at 0845 hrs. Upon arrival , the representative from resort will meet, assist and transfer to Fishtail Lodge.

POKHARA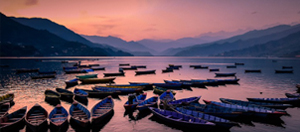 If Kathmandu is the cultural hub of Nepal, Pokhara is its centre of adventure. An enchanting city nestled beneath the snow-crested Annapurna Massif in a tranquil valley. It is the starting point for many of Nepal's most popular trekking destinations. Pokhara is a place of remarkable natural beauty. The serenity of Phewa Lake and the magnificence of the fishtailed summit of Machhapuchhre (6,977m) rising behind it create an ambience of peace and magic.

Afternoon, boating on Phewa Lake and Visit Peace Pagoda.

A Peace Pagoda is a Buddhist stupa designed to provide a focus for people of all races and creeds, and to help unite them in their search for world peace. Most (though not all) have been built under the guidance of Nichidatsu Fujii (1885-1985), a Buddhist monk from Japan and founder of the Nipponzan-Myōhōji Buddhist Order. Fuji was greatly inspired by his meeting with Mahatma Gandhi in 1931 and decided to devote his life to promoting non-violence. In 1947, he began constructing Peace Pagodas as shrines to World peace.

Overnight at Fishtail Lodge (B)
Day 04: Pokhra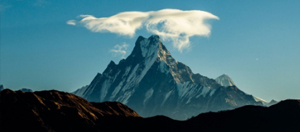 Early morning, excursion to Sarankot (to view the Himalayas closeup). Clearly however, the most stunning of Pokhara's sights is the world famous views of the Himalayas, especially with the spectacular panorama of the Annapurna range which forms its backdrop. Stretching from east to west, the Annapurna massif includes Annapurna I to IV and Annapurna South. Although the highest among them is Annapurna I (8,091m), it is Machhapuchhre which dominates all others in this neighbourhood.

Then we will return back to the hotel for breakfast.

Afternoon, proceed for the tour of Pokhara city that includes the visits to Davis Fall, Seti Gorge, Bindhyabasi Temple, Old Bazaar, the Tibetan Refugee Camp etc. and boating on Phewa Lake

Overnight at Fishtail Lodge (B)
Day 05: Pokhra / Kathmandu (Buddha Air (U4 608) at 0945 hrs) Kathmandu / Nagarkot
After breakfast, transfer to airport to connect the flight to Kathmandu by Buddha Air (U4 608) at 0945 hrs. Upon arrival at airport, our representative will meet, assist and drive to Nagarkot en-route visit Bhaktapur Durbar Square.



Bhaktapur Durbar Square: A former capital of the valley, it was once a flourishing city on the trade route to Tibet. It has preserved its traditional character better than the other two cities, due to its more isolated location. It is regarded today as a classic showcase of medieval Nepalese town life. It is situated in the east of Kathmandu valley about 14 km. away. It today retains much of its beauty in ornate woodcarvings and in the famed Golden Gate.

Nagarkot: The tiny settlement of Nagarkot clings to a hill-top this part of Kathmandu (2,099 meters, 6,886 feet) away from the noise and traffic. Nagarkot is famous for its view of the Himalayas, stretching from Dhaulagiri in the west and Everest to Kanchenjunga in the east. It is the best point of view about Himalaya from anywhere on the edge of the Kathmandu Valley. From Nagarkot, you can enjoy a panoramic view of the Himalayas, as Ganesh Himal, Langtang Lirung, Dorje Lhakpa, Phurbi Cho Oyu, Gauri Shanker, Thamserku, including Mount Pumori and Everest at a greater distance alley.

Rest of the day free for exploring the area on their own.

Evening Sunset Viewing (Weather Permitting)

Overnight at Club Himalaya Resort (B)
Day 06: Nagarkot / Kathmandu
Early morning, sunrise viewing (Weather Permitting).

After breakfast, proceed for the tour of Pashupatinath Temple and Boudhanath Stupa.

Pashupatinath Temple: Dedicated to Lord Shiva it is one of the most sacred Hindu shrines in the world. It lies 5 km. east of Kathmandu Valleyon the bank of the sacred Bagmati River. Thousands of pilgrims visit this temple every year during Shivaratri, the birthday of Lord Shiva. Entrance to the temple precinct is forbidden to non-Hindus. The Large, gilded triple-roofed temple was built in 1696 A.D. though 300 years earlier this was a structure on this site.

Boudhanath Stupa: This is the largest stupa in Nepal and one of the largest in the world located east of the valley. It was built by the Lichchhavi King Mana Dev in the 5th century A.D. The Rinpoches who reside here have established Boudhnath as one of the most flourishing centres of Tibetan Buddhism in the world. The colossal ancient stupa is 36 metres high.

Overnight at Yak and Yeti (B)
Day 07: Kathmandu / Departure
You have an option to experience Everest flight in the morning (Price available on request)

After breakfast, the day is at leisure till transfer to airport to connect onward flight.

No Hotel Quoted For This Day
END OF SERVICES
We do hope the flavor of India will remain on your taste buds for all times to come and hopefully would kindle an indelible fondness for the country and her people; Thank you for being our guest, and as we say in India
'Please Come back Soon"

Thank you for giving us the opportunity to serve you!!

| | | |
| --- | --- | --- |
| Tour Cost For 02 people | Off Season (01st April, 2023 to 30th September, 2024) | Season (01st October 2023 to 31st March 2024) |
| Tour Cost | USD 1,037* Per Person | USD 1,063* Per Person |
*Quotes Based On Accommodation Listed In the Above Itinerary – (Subject To Availability)
Cost Includes :
Accommodation on Twin Sharing Basis
Meals as per the itinerary only (B – Breakfast)
Airport-hotel-airport by AC Toyota Hiace Van with English Speaking Escort in Kathmandu and Pokhara.
City tours by AC Sedan Car in Kathmandu
City tours by AC Sedan Car in Pokhara.
Boating on Phewa Lake.
Local English Speaking Guides as Per the itinerary
Airfare for Kathmandu – Pokhara – Kathmandu sector.
GST Levy
Cost Does Not Include :
Entrances / Camera & video fee to monuments
Meals other than as mentioned above
Expenses of personal nature such as laundry, drinks, telephone calls etc
Services not mentioned.
International air tickets & airport tax.
Credit card transaction fees