Ganges River Cruising (Farakka To Kolkata)
Total Days : 8 Day
Tour Destination : Farakka To Kolkata | ABN Rajmahal And ABN Sukapha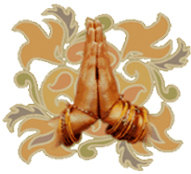 Our friends keep asking us how we liked our trip. I tell them that it was an education in culture, history and religion. I thought India was overwhelming at times, but found it colorful, spiritual and fascinating. It's the kind of trip that you'll be thinking about years later – As Observed by Ms. Joan Landers (A Former Guest Of Trinetra Tours)
Namaste! - We welcome you with folded hands
TWIN /DOUBLE CABIN aboard on ABN RAJMAHAL (Upper Deck) & ABN SUKAPHA (Main Deck)
Months (2019 – 2020)
Dates
Price Band
Published Tarrif
Trinetra Discount
Trinetra Nett Price
August
01, 09, 23
Mid
USD 4998
USD 328
USD 4670
September
06, 20
Mid
USD 4998
USD 328
USD 4670
October
11
Mid
USD 4998
USD 328
USD 4670
November
8
Peak
USD 6542
USD 522
USD 6020
December
13, 19, 27
Mid
USD 4998
USD 328
USD 4670
January
30
Peak
USD 6542
USD 522
USD 6020
February
13
Peak
USD 6542
USD 522
USD 6020
March
5
Peak
USD 6542
USD 522
USD 6020
Day 01: Kolkata/ Serampore / Barrackpore / Chandernagore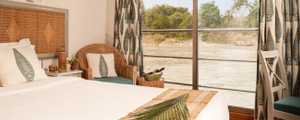 This morning, you will be collected from your hotel in Kolkata to embark your ship by midday. Sail past the old Danish colony of Serampore to Barrackpore. Land and take a walk through the cantonment – past the Semaphore Tower, Government House, the Temple of Fame and Flagstaff House – to get a better understanding of India's journey to independence. Sail up to Chandernagore, a French possession until 1950.
Overnight at the Cruise (B, L & D)
Day 02: Chandernagore / Chinsura / Hooghly / Kalna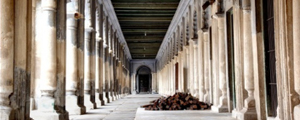 Visit the 18th century church and Dupleix's House, the erstwhile Governor-General of French India. Sail upstream past the old Dutch settlement of Chinsura before landing to visit the imposing Imambara at Hooghly. With verses from the Koran written on its walls, the Imambara is an opportunity to step back in time and relive a slice of Islamic history in Bengal. Sail into the night to a mooring near Kalna.
Overnight at the Cruise (B, L & D)
Day 03: Kalna / Mayapur / Matiari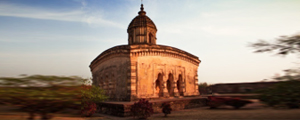 After breakfast, land at the country town of Kalna and take rickshaws to see a group of some of Bengal's most attractive s, the unique Shiva temple with concentric rings made up of 108 shrinelets, and a muslin-weaving centre. Continue on through the countryside to Mayapur to visit the vast new ISKCON (International Society for Krishna Consciousness) temple which dominates the skyline. As the headquarters of ISKCON or the Hare Krishna movement, the temple receives over a million singing and dancing devotees a year from around the world. Sail on through the night to a mooring near Matiari.
Overnight at the Cruise (B, L & D)
Day 04: Matiari / Khushbagh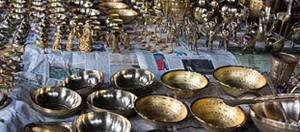 This morning visit the brass-working village of Matiari, a charming riverside village. Interact with the locals of Matiari and witness the whole primitive process of beating outbrass water pots and other vessels. Later, cruise on and visit the battlefield of Plassey where, in 1757, Robert Clive, the Commander-in-Chief of British India, defeated Siraj-ud-Daulah, the last independent Nawab of Bengal, to change the course of Indian history. Moor close to Khushbagh for the night.
Overnight at the Cruise (B, L & D)
Day 05: Khushbagh / Baranagar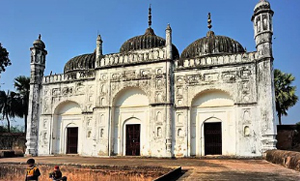 This morning, walk to the Khushbagh, a peaceful Mughal-style garden that encloses the tombs of Siraj-ud-Daulah – the last independent Nawab of Bengal – and his family. Continue a little way upstream to where the great Hazarduari Palace dominates the waterfront. Built by an English architect in 1837, the palace hosts an extensive collection of pictures, china, weapons and other objects. Carry on visiting the great Katra Mosque before driving out to see the Katgola Palace. Built in classical Georgian style by rich local merchants, Katgola Palace represents the other side of the coin of the 'White Mughal' period when English and Indian cultures came close to fusion. Moor overnight on the riverbank across from town at Baranagar.
Overnight at the Cruise (B, L & D)
Day 06: Baranagar / Farakka Barrage
This morning, walk through the fields of the delightfully sleepy village of Baranagar to visit its three gorgeous miniature terracotta temples. This is rural India at its most idyllic. Continue up the lower Ganges (or the Hooghly), which transforms into a charming waterway twisting and turning between banks lined with mustard fields and mango orchards. Carry on up a long canal section to a mooring close to the Farakka Barrage.
Overnight at the Cruise (B, L & D)
Day 07: Farakka Barrage / Gaur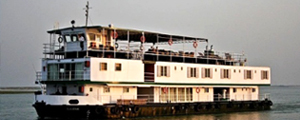 Disembark and go on a full-day excursion by road to Gaur, near the town of Malda, or English Bazar. This quiet, deserted place was once one of India's great cities, first under the Hindus in 12th century, then as the Muslim capital of Eastern India from the 14th to the 16th century. There are plentiful remains of mosques, palaces and gateways and you visit a number of the most interesting before rejoining the ship in the evening.
Overnight at the Cruise (B, L & D)
Day 08: Gaur/Farakka/Kolkata/Departure
Transfer to the Farakka station in the morning for a 4 hr (approx.) train journey to Kolkata. Our representatives will meet you on arrival and transfer you to a central Kolkata hotel. 
END OF SERVICES
NOTE: -
Itineraries are subject to river conditions.
Cost Includes :
All meals as per mentioned in the itinerary.
All excursions as per mentioned in the Itinerary.
Transfer to the Farakka Railway Station.
Transfer to you Hotel / Address upon arrival in Kolkata.
Cost Does Not Include :
Drinks from the bar, laundry, tips, camera fee.