Egypt - A Journey Through The Land Of Pharaohs
Total Days : 09 Day
Tour Destination : Cairo, Giza, Aswan, Nile Cruise, Kom Ombo, Luxor & Hurghada.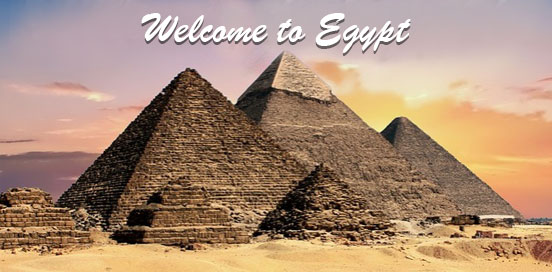 Egypt, the country known for its ancient civilization and some of the world's most famous monuments. There are no line ups, no struggles for photo - ops, no waiting. There is just Egypt itself - magical, historical, mythological, vibrantly alive, majestic, hopeful, drenched in culture, and awe - inspiring. Today, the most popular places to visit are not only the monuments of the Nile Valley, and the souks, mosques, but also ancient fortresses, monasteries and prehistoric rock art.

Day 01: Arrival / Cairo
Upon arrival, our staff will meet you at the airport, assist you with obtaining your luggage, and then transfer you to your hotel close to the Pyramids for the start of your trip. The local representative will help you to settle in, introduce you to the local area, and explain to you tomorrow's arrangements.
Overnight in Cairo
Day 02: Pyramids, Sphinx & Museum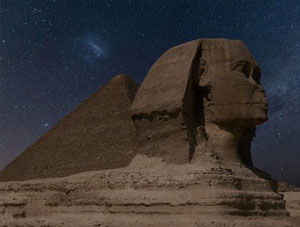 Our tour of Egypt begins with a drive to Giza on the outskirts of Cairo to visit the three great pyramids of Egypt and the Sphinx. You will find your local Egyptologist guide a wealth of knowledge and full of enthusiasm about Egyptian history, and their country in general. The Great Pyramid of Khufu (Cheops), an awesome man-made structure constructed of giant stone blocks, together with the smaller pyramids of Khafre (Chephern) and Menkaure (Mycerinus), the majestic sight of these enormous structures rising out of the desert is a breathtaking spectacle. You will have the opportunity to climb down right inside the pyramids if you wish, though your guide cannot accompany you (a limited number of tickets are available for the Great Pyramid). Following on from the Pyramids we then head to the Egyptian Museum in central Cairo. Home to the fantastic Tutankhamun exhibit and many of the New Kingdom royal mummies, the museum hosts a huge number of other ancient Egyptian artefacts.
This evening we transfer to the station for the overnight sleeper train to Aswan (approx. 12 hours).
Overnight in Sleeper Train from Cairo to Aswan
Day 03: Aswan, Nubian Village, Philae Temple & Aswan Dam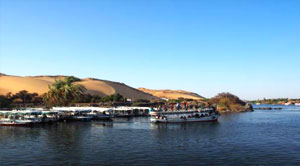 This morning we arrive in Aswan and transfer to our hotel overlooking the Nile, which is at its most picturesque here, with cascading rapids, lush green islands, and feluccas sailing to and fro. Aswan itself is a melting pot of African and Middle Eastern cultures, most easily experienced by wandering through the busy markets. Many descendants of the Nubian people still live here and we'll visit a local Nubian village to witness their colourful houses, simple way of life and to enjoy a traditional lunch.
Our tour in Aswan continues this afternoon as we visit the Temple of Philae, a beautiful island complex dedicated to Isis and reclaimed from the rising waters of Lake Nasser, which we reach by a scenic boat ride. We also stop to visit the huge Aswan Dam. The rest of the day is free.
Overnight in Aswan
Day 04: Optional Visit To Abu Simbel. Nile Felucca Cruise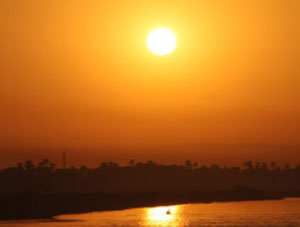 An option is available this morning to visit the temples built by Ramses II at the amazing UNESCO world heritage site of Abu Simbel. We depart very early with the aim of witnessing the rising sun over the temples. Transfers, guiding, and entrance fees are included. If you don't visit Abu Simbel, then this morning is free.
We board our traditional Nile felucca at lunchtime to enjoy an afternoon sailing down the Nile. Floating down the Nile on a felucca is one of Egypt's most enjoyable activities and you'll be able to watch local rural Egyptian life pass you by on the banks of the river as you drift past. Our Nubian crew will sail the boat and entertain you on the way, as well as preparing meals for you. This boat has a welcome toilet and showers on board as well as a hygienic kitchen where the crew will prepare a delicious evening meal. You sleep on the deck of the boat tonight (mattresses, blankets and mosquito nets provided).
Overnight in Cruise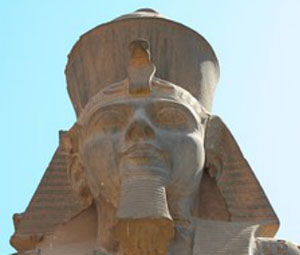 Day 05: Kom Ombo & Edfu temples, Karnak Temple in Luxor
After breakfast on-board, we bid farewell to our felucca crew and visit the nearby temples of Kom Ombo and Edfu before continuing on north to Luxor. The town of Luxor is built on and around the ancient site of Thebes, and boasts the largest concentration of ancient ruins in the Nile Valley, if not the world. To the west of the Nile lies the City of the Dead, with its mortuary temples and rock-hewn tombs, whilst to the east lie the Temples of Luxor and Karnak.
In the afternoon we'll tour the huge temple complex at Karnak,, once the religious center of Thebes and Upper Egypt. It was linked to Luxor by an extensive avenue, lined with sphinxes, and the whole complex was in turn linked to the Nile via a canal through which moved the sacred boats of the god Amun. Later this evening we'll take a walking tour of the smaller Luxor Temple which is right in the middle of town and beautifully lit up at night.
Overnight in Luxor
Day 06: Luxor, West bank tour, to Hurghada
A spectacular hot air balloon flight over the west bank of the Nile is available this morning (expect an early start to catch sunrise as the balloon rises).
We cross the Nile early this morning to begin our tour of Luxor's West Bank. Home to the Valley of the Kings, the dusty tombs in this ancient burial site are still revealing their secrets today and so it remains one of the most important archaeological sites in the world. Our tour includes several of these Pharaonic tombs, as well as the temples of Queen Hatchepsut and Medinat Habu, and the huge Colossi of Memnon.
Later in the afternoon, we leave the Nile Valley and drive to the Red Sea resort of Hurghada.
Overnight in Hurghada
Day 07: Red Sea at Hurghada, free day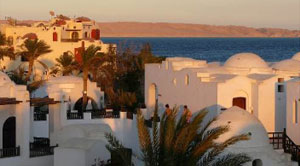 Your day is free today to relax and enjoy your time by the Red Sea. Hurghada is world famous for its scuba diving and snorkelling and the rich Red Sea marine life here attracts divers from all over the world. Other adventurous activities available include wind surfing and kite surfing, glass bottomed submarines, quad biking, camel rides and sea fishing trips. Our local rep based in Hurghada will be on hand to help make any arrangements. Hurghada itself has an interesting marina and old town to explore.
If you wish, we can book extra nights in the resort in Hurghada for you to extend your time here - please contact us for details and prices.
Overnight in Hurghada
Day 08: Fly to Cairo, Khan-el-Khalili bazaar, Al Guri Sufi show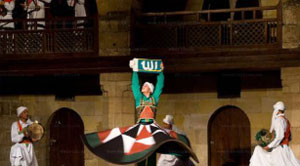 We fly back to Cairo this morning. In the late afternoon we take a guided walk through the back streets and bazaars in central Cairo. We'll walk through the huge Bab al-Futuh gateway and explore streets dedicated to metalwork, spices, pottery, fabric, jewelry and anything else you can imagine as we gradually enter the more touristy Khan-el-Khalili bazaar. We'll have time for a break to try some tea and a Shisha pipe and perhaps enjoy an early dinner of Egypt's unofficial national dish, Kushari. Finally, we visit the evening Al Guri Sufi show at the Wikalat al Ghuri, a 16th century marketplace with a domed roof and some beautiful Islamic architecture. A colorful and flamboyant show packs crowds of locals, and some tourists in here with displays of dervish inspired dance, Sufi vocals and vibrant percussion. This makes a thrilling and entertaining end to our time in Egypt.
Overnight in Cairo

Day 09: Cairo/ Departure
Our representative will escort you to the international airport for your onward flight towards the next destination.
END OF SERVICES
PS: The proposed is only a sample schedule and not written on stone. We would strongly encourage you to share with us your added travel needs so that we could customize the vacation further to align better with your requirements.