Discovering Delhi's Heritage - Past & Present!!
Total Days : 01 Day
Tour Destination : Delhi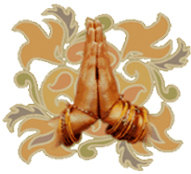 Namaste! - We welcome you with folded hands
Besides touring the main sites of Delhi, we will experience a popular Heritage Walk that explores the bazaars & cuisines of Old Delhi. This walk is a one of its kind and, covers some of best street food and back street life of Delhi. A people to people contact is made as we meet local artisans, and have opportunities to savor tea and Snacks with the local family. I am sure you will witness entirely unique dimensions of the city.
Day 01: Delhi - (Private Day Tour)
At 08 AM, our representative will meet and greet you at your hotel / address in Delhi and would introduce your tour to you.

Welcome to our tour, or as we say 'atithi devo bhava' (the guest is an incarnation of God). Thank you for giving us the opportunity to serve you!

Morning, we visit Gurdwara Shri Bangla Sahib, one of the most important historical and sacred pilgrimage destinations of the Sikh community in India and the most sacred among the destinations in Delhi. It was actually a Haveli or Bangla where Guru Hari Krishan, the eighth Sikh Guru of the Sikhs, stayed during his tour to Delhi in 1664. The Guru was entertained as a royal guest by Mirza Raja Jai Singh in this bangla. Later this bangla became the memoir of the Guru and was later converted to gurudwara. It is estimated that more than 10,000 visitors visit this Gurudwara every day.

Next, we visit Gandhi Smriti, housed in the Old Birla House on 5, Tees January Marg, New Delhi, this is the sacred place where Mahatma Gandhi's epic Life ended on 30 January 1948. Mahatma Gandhi had lived in this house from 9 September 1947 to 30 January 1948. Thus, the hallowed house treasures many memories of the last 144 days of his life. The building has been converted into a National Memorial of the Father of the Nation.

11 AM, we will visit The Bahai House of Worship which is one of the marvels of modern architecture. The temple gives the impression of a half-open lotus flower afloat, surrounded by its leaves. The shining pure white marble, the majestic dome, the petals clearly standing out create a sense of grandeur and awe. All around the lotus are walkways with beautiful curved balustrades, bridges and stairs that surround the nine pools representing the floating leaves of the lotus. It is a remarkable tabernacle of peace and beauty and an engineering feat that will set standards for centuries.

Capturing the imagination with its simplicity and elegance this monument in marble is dedicated to the purpose of prayer, meditation and spiritual upliftment. From within its hallowed precincts rise in praise and glorification of the Almighty voices in unison, of Hindus and Muslims, Jews, Christians, Buddhists and Zoroastrians people of all castes, colours and cultures. There is no clergy in the temple, no idols, no pictures, no sermons, and no rituals. It is a place for communication between man and his Creator, God. The daily public services include selections from the holy books of all religions.

Later we go for a rickshaw tour in Old Delhi - one of the best examples in the world where you can witness the cultural mixtures of "old and new". Uncover the sights, scents, and the flavors of "Purani Dilli" (Old Delhi) while you are sitting comfortably and safely in your cycle rickshaw. Our major highlights would include a visit to the Jama Masjid, Fatehpuri Masjid, Chandni Chowk market (literally meaning the moonlit square), Darba Kalan (a 17 th century jewel street), Kinari bazaar (a market, especially for wedding & traditional outfits), Kari Baoli (Asia's largest spice market), as well as the narrow alleys of Ballimaran (well-known for the renowned poet Mirza Galib's house). Moreover, the people and the streets here have many stories to tell you about the yesteryears of Delhi!! Yes, Please, this magical ride will give you a perfect opportunity to discover a different Delhi; all Natural and all earthy from the safety of your rickshaw.

Later, we would drop you at your address / hotel in Delhi
END OF SERVICES
Tour Cost Based On 02 People Traveling Together: -INR 7100* Per Person
*T & C Apply
Includes: air-conditioned private car for all journeys and tours; local guides; Customized Old Delhi Rickshaw Tour