Delhi – An Excursion Into Time!
Total Days : 01 Day
Tour Destination : Neemrana Fort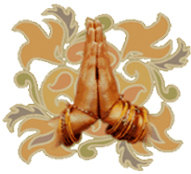 Namaste! - We welcome you with folded hands
Ride back in time to savour the Neemrana Fort. The venue re-creates the other world feel as you slip into a world of historical charm and regal grandeur. Suggest that you also do a Camel cart ride in the evening through the traditional and typical Village that exists centuries back in time. A guided walking tour is included for a personal and a better feel of this historical destination that has continued to exist and sustain over a period of time. Neemrana is a beautifully and painstakingly restored fort replete with character and old world charm.
Day 01: Delhi / Neemrana / Delhi - (122 Kms – one way) – Private Day tour of 08 hours
At 09 AM, our representative will meet and greet you at your hotel / address in Delhi and would introduce your to you.

Welcome to our tour, or as we say 'atithi devo bhava' (the guest is an incarnation of God). Thank you for giving us the opportunity to serve you!

Morning, we will ride out 122 kms to the obscure village of Neemrana which is dominated by the majestic Neemrana Fort, which is India's oldest heritage resort. Situated on a majestic plateau, concealed in a horseshoe formation of the billion-year-old Aravalli ranges, Neemrana fort Palace Heritage Hotel has 40 air-conditioned rooms. Each room has its own unique character and history. On the basis of theme the rooms have been named as the Malabar room, Barsat Mahal, Chandra Mahal, Mata Mahal, Surya Mahal, Gopi Mahal and the Sheesh Mahal.

At 11:30 AM, we embark upon a heritage walk through the pristine town of Neemrana. The walk brings to the visitor the ethnic heritage of the region preserved and sustained over centuries. We have opportunities to witness traditional homes, fields and places of worship. The local temple would be a fascinating venue. We observe pilgrims and devotees arrive to pay their respects in traditional dresses. We will also have opportunities of observing the traditional crafts of Neemrana. A special mention would be a visit to homes that make fascinating cotton runners (durries) using traditional hand looms. Interesting and intricate patterns in different colours are made here. The other local craft would be viewed when we reach the potters village. Hand made pottery of various shapes and utilities are made here. We get to see potters working on their wheels making shapes from clay mounds. We also could see the intricate painting and designing perform on these clay articles. Another fascinating exploration would be visit to the jeweler's compound. Here, we see the smelting of silver and the making of fascinating silver jewelry. We do get a chance to interact with the natives through the interpretation of our guide. The simplicity and the hospitality with which, the local deals with you would leave an indelible mark upon your heart. The walk continues to the famous step well of Neemrana. This was used by the royal family in the past. About hundred steps lead to the well, and, the stepwell has a grand entrance with ancient steps that meanders nine stories below the ground. Historically, this was used as a caravanserai by tired travelers as also for simply storing water. We will also witness the residence of the Royal family on our journey.

1 PM – 2:30 PM, lunch/snack break (on direct payment basis) and exploring the Neemrana Fort

3 PM, we will drive back to Delhi

5 PM, we will drop you at your hotel / address in Delhi
END OF SERVICES
We do hope the flavor of India will remain on your taste buds for all times to come and hopefully would kindle an indelible fondness for the country and her people; Thank you for being our guest, and as we say in India "Please Come Back Soon"
Tour Cost for 02 People Traveling Together: - INR 8950 Per Person*
*Cost Not Valid on Saturdays and Sundays
Cost Includes :
Heritage Walk of Neemrana Village
Entrance fees and Lunch at Neemrana Fort
All journeys as per itinerary in a fine air-conditioned Car
Local guide, all applicable taxes
Cost Does Not Include :
Meals other than mentioned above
Personal expenses like drinks, laundry, tips.