Delhi Delights
Total Days : 01 Day
Tour Destination : Delhi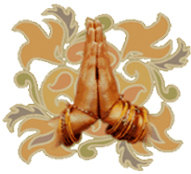 Namaste! - We welcome you with folded hands
The proposed tour brings to the visitor the crown jewel attractions of Delhi, and, an insight into the life and times of a city that was razed and rebuilt seven times over the last 2000 years. Impressions and expressions of different civilizations are delightfully embedded in the cultural fabric of Delhi.
Day 01: Delhi (Full day tour of Old and New Delhi – 08 hours day tour)
At 9 AM, Our representative would meet & greet you at your hotel / address in Delhi and would introduce your tour to you.

Welcome to our tour, as we say 'atithi devo bhava' (the guest is an incarnation of God). Thank you for giving us the opportunity to serve you!

We proceed on a guided tour of New Delhi, Visiting such sights as, Humayun's Tomb (1586), the Qutub Minar 72 meters high and one of the most perfect towers in the Persian world. The Iron Pillar which has survived the vagaries of weather for over 1500 years. Continue with a drive through Embassy area, the Government buildings (1921-1930) and Connaught Place, the heart and main shopping district of the capital.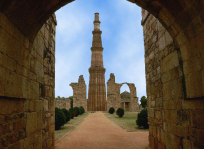 We will also visit India Gate.

1 PM – 2 PM, lunch break, Later, we cross the city and into the walled gates of the Old city with visits to the Jamma Mosque (1650) and drive through the fabled area of Chandni Chowk (aptly translates to Moonlight Square) where the throngs of shoppers and vendors meet in the oldest area of Delhi. Visit the Raj Ghat and nearby ghats where the founder of the nation, Mahatma Gandhi and thereafter Indira Gandhi and Rajiv Gandhi were cremated.

The highlight of this tour would be a ride on cycle rickshaws. Now these are 3-wheel cycles with a sofa seat at the back. The Rickshawalla (Rickshaw driver) sits on a small cushion in the front and two passengers on the sofa seat behind. This is a remarkable way to explore and picture the hustle and bustle as well as the colour of the narrow winding streets bursting with people and pavement shops selling wares of all description - including a laughing set of dentures. The ride would be accompanied by peals of laughter both from the passengers as well as the onlookers.

At 5.00 PM, we will drop you at your address / hotel in Delhi.
END OF SERVICES
We do hope the flavor of India will remain on your taste buds for all times to come and hopefully would kindle an indelible fondness for the country and her people; Thank you for being our guest, and as we say in India "Please Come Back Soon"

Thank you for giving us the opportunity to serve you!!


Total Tour Cost for 02 People Traveling Together: - INR 5,600*
*T & C Apply
Includes: Air-conditioned private car for Delhi tour ; local guide ; Rickshaw ride in Delhi; All applicable taxes; Quotes valid till 31st March 2019