A Journey Through Paradise!!
Total Days : 15 Day
Tour Destination : Delhi, Agra, Bagdogra, Darjeeling, Maneybhanjang, Tumling, Tonglu, Tumling, Tonglu, Dhotray, Manebhanyan, Richenpong, Pelling, Ravangla , Rumtek, Gangtok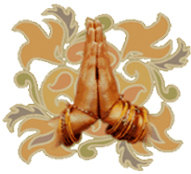 Our friends keep asking us how we liked our trip. I tell them that it was an education in culture, history and religion. I thought India was overwhelming at times, but found it colorful, spiritual and fascinating. It's the kind of trip that you'll be thinking about years later – As Observed by Ms. Joan Landers (A Former Guest of Trinetra Tours)
Namaste! - We welcome you with folded hands
Active and Unique Highlights:
Touring Major Attractions Of The Celebrated Golden Triangle Route And The Himalayas Of Darjeeling And Sikkim..
Time with slums of Sanjay Colony, Delhi
Toy Train Ride From Ghoom To Darjeeling
02 Day Singalila Ridge Trek In Darjeeling
Day Hike Through The Himalayas At Pelling
Going Native in an Outback Himalayan Village Farm in West Sikkim.
Day 01: Arrival / Delhi (Interactive NGO Workshop Visit closed on Sundays)
Welcome to India, or as we say 'Atithi Devo Bhava' (The guest is an incarnation of God). Thank you for giving us the opportunity to serve you!!

Mid-morning arrival, meeting and assistance upon arrival as our representatives welcome you and escort you to your car.

Whilst the room keys and check in is organized, our representative would introduce the tour to you and hand over the documents to you. (Though check in time is 2pm, every effort would be made to ensure an as early as possible check in - subject to availability)

Today, we will proceed on a unique slum tour.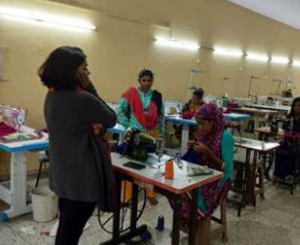 In the slums of Sanjay Colony, the sky is only as wide as the lane below. Stacks of matchbox houses rise three or four storey's, a few feet apart from each other. This appears like jagged strips similar to machines at the garment factories where many residents of this slum work. In our special tour, the focus is not on the poverty – the idea is to engage with the local community and see their way of living. Through this tour, visitors also witness a wide range of activities like: embroidery, bakery, clothes recycling as well as manufacturing, and many more. These items are created in innovative ways and in very small spaces!! One could learn a lot from the people in the slums. There is a sense of community that exists in the area. A lot of people have come here from different parts of the country to live in this tiny neighborhood of Delhi, and this diversity is apparent in the temples and mosques that stand side by side. At the end of this inspiring session, the tour would give you a delicate insight into human relationships, and, the indomitable human spirit that seeks to survive as well as thrive against the harshest challenges posed by destiny.

Overnight at Jaypee Siddharth (Deluxe Room) (No Meals)
Day 02: Delhi
After breakfast, embark on a city tour of New Delhi. Our tour includes a visit to the Qutab Minar - 72 meters high and one of the most perfect towers in the Persian world. The Iron Pillar which has survived the vagaries of weather for over 1500 years. Then, we will continue our expedition with a drive to the Lutyens Delhi which is considered to be the corridors of power and serenity. Our tour includes a drive pass through the Rashtrapati Bhawan, this vast, intricate work of mixed Mughal and Western architecture is one of the largest presidential residences in the world We will also visit the Parliament House as well as witness the majestic India Gate – a powerful tribute to our brave soldiers.



Following our drive pass to the Lutyens Delhi area, we will now visit the Humayun's Tomb (1586), built by the Emperor's widow Hamida Banu Begam, also known as Haji Begam, and commenced the construction of his tomb in 1569, fourteen years after his death. It is the first distinct example of proper Mughal style, which was inspired by Persian architecture.

Later, we proceed on the tour of Old Delhi. We cross the city and into the walled gates of the Old city with visits to the Jamma Mosque (1650) and drive through the fabled area of Chandni Chowk (aptly translates to Moonlight Square) where the throngs of shoppers and vendors meet in the oldest area of Delhi. Visit the Raj Ghat and nearby ghats where the founder of the nation, Mahatma Gandhi and thereafter Indira Gandhi and Rajiv Gandhi were cremated.

The highlight of this tour would be a ride on cycle rickshaws. Now these are 3-wheel cycles with a sofa seat at the back. The Rickshawala (Rickshaw driver) sits on a small cushion in the front and two passengers on the sofa seat behind. This is a remarkable way to explore and picture the hustle and bustle as well as the color of the narrow winding streets bursting with people and pavement shops selling wares of all description - including a laughing set of dentures. The ride would be accompanied by peals of laughter both from the passengers as well as the onlookers.

Overnight at Jaypee Siddharth (Deluxe Room) (B)
Day 03: Delhi / Agra / Delhi (205 Kms) (04 Hrs Drive – One Way) (Taj Mahal Is Closed On Fridays)
After breakfast, we will drive to Agra along one of the India's finest freeways.

Upon arrival in Agra, we will visit to see The Taj Mahal.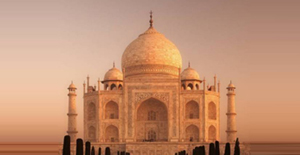 Agra is the city of the Taj Mahal, perhaps the most photographed monument in the world. However, there is a degree of enigma about the Taj. Once you hear about a building so much and once you see so many pictures of a building your expectations are real high; and this is the enigma about the Taj Mahal. No matter how many pictures you have seen or no matter how high your expectations are the Taj never lets you down - the unparalleled glory and beauty of the building surpasses beyond all human imaginations. We will visit the Taj Mahal to witness this spectacular monument built for love. Besides perfect symmetry in every aspect of its construction, the inlay work of semi precious stones into marble in pietra dura style is absolutely remarkable.

Next, we ride to the massive Agra Fort. The elegant buildings inside reflect an interesting synthesis of Hindu and Central Asian architectural styles. Built by Emperor Akbar, the maze of the courtyards, mosques & the private chambers of the fort echo the story of the Mughal Empire. The Moti Masjid & other magnificent buildings reflect the skill of the ancient Indian architects.

Following the tour, drive back to Delhi.

Overnight at Jaypee Siddharth (Deluxe Room) (B)
Day 04: Delhi / Bagdogra (I5 767 – 1005 / 1220 Hrs.) Bagdogra / Darjeeling (68 Kms) (03 Hrs. Drive)
Morning, drive to the Airport to board your flight to Bagdogra.

Upon arrival in Bagdogra, we will drive to Darjeeling

Meeting and assistance upon arrival in Darjeeling check into hotel Cedar Inn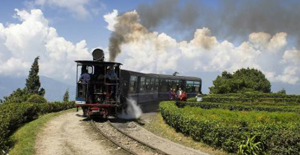 Evening is at leisure. We would suggest a walk to Observatory Hill. As the name suggests, this place on a hill top is one of the greatest spots in Darjeeling to observe the panoramic views of the mountains and it also has a temple at the summit called the Mahakal Temple. The Observatory Hill is located at the Mall area and is encircled at its bottom by the Mall Road. As you walk along the Mall road, you will see the Observatory Hill rising on one side. The rewards of the walk are awesome. As you take the Mall road from the right side of Chow rasta Mall, about 100 yards away you will find flights of stairs that lead towards the Observatory Hill and the Mahakal Temple. This is the city center of Darjeeling and a lovely place to walk and be with the locals. You could shop at local crafts store or sit on the first floor of the Keventers restaurant sipping coffee and watch the world go by. . 

Overnight at Hotel Cedar Inn (Deluxe Room) (B, L & D)
Day 05: Darjeeling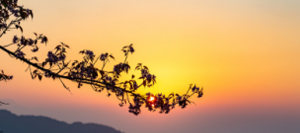 Early morning visit Tiger Hill and Ghoom Monastery.

Tiger Hill :- It is 13 kms from Darjeeling and one can see beautiful sunrise and Himalayan Range like Kanchandzonga , Mount Everest etc. One can see the horizon changing colors just before sunrise and then the entire Himalayan range turn golden. It is truly a majestic sight.

Ghoom Monastery:- This is oldest Monastery in the area which was built in 1875 and one can see the image of Mythey Buddha 15ft. height on the way back from Tiger Hill

We would have an opportunity to ride on the exquisite Toy train from Ghoom to Darjeeling – a truly fascinating experience as the train clings on to the hills

Himalayan Mountaineering Institute (closed on Thursday) / Padmaja Naidu Himalayan Zoological Park (closed on Thursday):- :-  The Himalayan Mountaineering Institute was started in Darjeeling when Tenzing Norgay climbed Everest to give training to learn Mountaineering and other adventure sports related to mountaineering and in that Institute one can see equipment etc.used by Mr. Tenzing Norgay and Everest Museum having complete details on Everest attached to institute one can visit Himalayan Zoological Park where one can see Himalayan animals like Snow Leopard, Tibetan Wolf, Tibetan Yak, Himalayan Black Bear and several varieties of birds.

Tibetan Self- Helf Centre Or Refugee Centre (closed on Sunday): - This institute is run by Tibetan Refugees to preserve their handicrafts and one can see making of Tibetan Carpets, Leather work, Paintings and Wooden work etc.
Overnight at Hotel Cedar Inn (Deluxe Room) (B, L & D)
Day 06: Darjeeling / Maneybhanjang / Tumling – Tonglu
Our representative would meet and greet you at Yoga Training institute and we will drive to Maneybhanjang, Tumling & Tonglu

MANEYBHANJANG (2134m)


The starting point of the trek, Maneybhanjang is 26 Kms from Darjeeling and situated on the border between India and Nepal. Maneybhanjang has a local market so in case you have forgotten something; this is the last chance of getting it. From grocery to medicines to camera rolls, everything is available here.

Begin trek to Tumling /Tonglu which is steep and on a zigzag trail.

TUMLING/TONGLU (3070m):
The trek from Manebhanjang to Tonglu covering 11 Kms (5 hrs) is steep up. Tonglu faces Darjeeling and Kurseong and commands excellent view of Mt. Kanchenjunga.

Tonglu: A peak on Singalila Range, at an altitude of 10,074 feet high, Tonglu is generally known as Tumling among the native of the district. Tumling offers magnificent view of the distant Mount Kanchenjunga

Overnight at Tumling ((Basic Lodge with attached bathroom) (B, L & D)
Day 07: Tumling – Tonglu / Dhotray / Manebhanyang / Richenpong

Today after breakfast walk to Dhotray approx 2-3hrs hike.

Later drive from Dhotray to Manebhanyang and then continue drive to Richenpong 6-7hrs drive approx.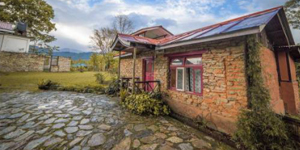 Rinchenpong, in Sikkim in north east India, is an area that sums up this lush state. Fed by beautiful rivers, Sikkim boasts some of the most exotic flora and fauna in the country and fantastic views of Kanchenjunga Mountain. At an altitude of about 5576ft, Rinchenpong is the latest addition to the tourist map of West Sikkim. The place is famous for the beautiful view of the Kanchenjunga range of mountains. Apart from the natural beauty of the surroundings, the place is also quite significant from historical point of view.

Upon arrival in Rinchenpong, check into Yangsum Heritage Farm. Built back in 1833, the mountain farm was majorly refurbished more recently in 1966, but without losing its old-style sensi-bilities or respect for the vibrant local culture. Owned and managed by the hospitable and well-informed Tashi couple, Thendup and Pema - this rambling 44-acre working farm cultivates a wide range of grains and crops besides edible tubers surrounded by forests of pine, chestnut, magnolia and Himalayan alder. Also, home-cooked food is definitely an important reason for surrendering to Yangsum.

Overnight at Yangsum Farmhouse (B & D)
Day 08: Richenpong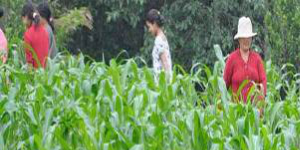 The morning is at leisure to soak-in this beautiful natural haven. We will also proceed for an excursion to Rabadantse, the 17th century erstwhile capital of Sikkim takes you to the ruins of its ancient citadel standing forlorn on a misty hilltop. Hike up to centuries-old Buddhist gompas () and explore a different world altogether where young lamas study and go about their daily routine. Find your bliss in quiet meditation, chanting, spinning prayer wheels or explore the hilly terrain and sacred lakes.

Later, in the evening, we will take cooking lessons in Sikkimese cuisine and gain insights into local Buddhist culture. An excellent opportunity to be taught traditional receipts and cooking methods of Sikkim on a wood burning hearth. The farmhouse serves various Sikkimese cuisines which are prepared from fully organic vegetables cultivated in the farm premises.

Overnight at Yangsum Farmhouse (B, L & D)
Day 09: Richenpong / Pelling
After breakfast we will drive to Pelling.

One reaches Pemayangtse only through one of the most incredibly beautiful journeys in the world. The view afforded by the journey itself is worth the effort. We would have opportunities to stop a few times, walk through the countryside, enjoy the enchanting beauty of the place and interact with the natives through our guide.

Upon arrival in Pemayangtse, check into the Hotel Norbughang Retreat & Spa

Overnight Norbughang Retreat & Spa (B & D)
Day 10: Pelling
Morning after breakfast walk to Sanga Choling Monastery (approx 40mins walk uphill- one way) visit Sanga Choling Monastery and also visit Chenrezig statue (skywalk) and drive back after the excursion.

Overnight Norbughang Retreat & Spa (B, L & D)
Day 11: Pelling /Ravangla / Rumtek / Gangtok (172 Kms) (06 Hrs. Drive)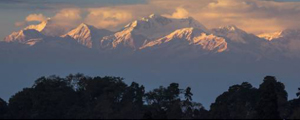 After breakfast, we will drive to Gangtok enroute visit Ravangla. We will visit the Buddha Park, the main attraction of Ravangla. Gently seated in the southern part of Sikkim, Buddha Park is a must visit place for every traveller. This famous attraction serves as an important landmark to the Buddhist community; it was constructed on account of the 2550th birth anniversary of Lord Gautama Buddha in 2006. And to erect the 130 - foot high statue Ravangla was chosen. This divine comeliness fenced in by lush eco garden also helps promote pilgrimage tourism in Sikkim.

On our way, we will do a full day excursion of Rumtek. The original monastery was built by a ruler of Sikkim. However, a new monastery replicating the former one was built in the 16th century. Thus, though the monastery is new, it enshrines all that is best in traditional Tibetan monastic architecture. When seen in the clear light of Sikkim, this magnificent building with its red pillars, brilliantly painted fretwork and superbly glowing murals glitters like a jewel set in the green hills

Then, from here we will drive to Gangtok.

Upon arrival in Gangtok check into Hotel Norkhill

Overnight Hotel Nork Hill (B & D)
Day 12: Gangtok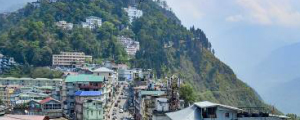 Breakfast at the hotel and drive to Pangthang. For people who have come to Gangtok and want a short refreshing trek, this is the ideal one. Pangthang is 11 km drive from Gangtok and a km away from Tashi View Point. The trek begins at the premises of the G. B. Pant Institute from where within an upward climb of 3 hours you reach the top of Tinjure at 7,500 ft. Tinjure is called so because it is the meeting point of three ranges. From the observation tower you can see Gangtok town to the east, Phodong and Phensang to the North and Khangchendzonga range to the west. The plains of West Bengal too can be seen on a clear day. After that again walk back to Pangthang which is 2.5 Hrs walk

Overnight Hotel Nork Hill (B, L & D)
Day 13: Gangtok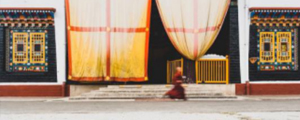 After breakfast, proceed on a tour of Gangtok. The capital of the Sikkim State, Gangtok occupies the West Side of a long ridge flanking the Ranipool River. The scenery is spectacular and there are excellent views of the entire Kanchanjunga range from many points in the vicinity. It contains the perfect mix of the popular, the cool, and some of the most beautiful places in Gangtok you can find. Here, we will be visiting different tourist spots to explore the city of Gangtok. We will visit Banjhakri falls, it is an energy park and a shamanistic theme park. The falls is set amidst dense greenery and the theme park itself is littered with ethnic sculptures and figurines of the Jhakri culture the place is interesting, especially the waterfall that roars down from a height of approximately 70 feet. The Do-DrulChorten or Stupa was built by the venerable TruslshiRimpoche, head of the Nyingma order of Tibetan Buddhism, in 1945. Inside this Stupa, there are complete Mandala sets of DorjeePhurba around the Chorten. The lattere is one of the most important Stupas in Sikkim with 108 Mani-lhakor(prayer wheels). These prayer wheels are turned by the devout Buddhist while chanting "Hail To The Jewel In The Lotus", to invoke Buddhisattva., We also visit the Namgyal Institute of Tibetology . Since its establishment in 1958.the institute has sponsored and promoted research on the religion, history, language, art and culture of the people of the Tibetan cultural. The NIT library holds one of the largest collections of Tibetan works in the world outside Tibet and a museum of Tibetan iconography and religious art. It has published the Bulletin of Tibetology since 1964 and numerous books over the years. Our tour also takes us to the Cottage Industry This was started during the time of the Chogyals of Sikkim, as a venture to preserve, protect and propagate the authentic Sikkimese arts, handicrafts and skills of local and village artisans. It has become one of the major attractions for people where beautiful souvenirs like carpets, hand carved tables (choktses), traditional handcrafts, furniture, handlooms carpets and other products are produced & exhibited for sale. Finally, located near the White Hall Complex of Gangtok the Flower Show Complex houses a variety of orchids, seasonal flowers as well as bonsai. In recent years, this show has become quite popular and famous, as there are flower exhibitions throughout the year in accordance with the seasons and the flowers in bloom.

We will also enjoy Ropeway.
Overnight Hotel Nork Hill (B, L & D)
Day 14: Gangtok / Bagdogra (123 Kms) (04 ½ Hrs. Drive)
Bagdogra / Delhi (SG 125 – 1550 / 1805 Hrs)
(Though the check out time is 12 noon, every effort would be made to retain rooms till as late as possible without additional charges - subject to availability)

Today, we will drive to Bagdogra

Upon arrival in Bagdogra transfer to the airport to board your flight to Delhi

Upon arrival in Delhi, check into Hotel Novotel Aerocity

Overnight at Hotel Novotel Aerocity (Standard Room) (B)
Day 15: Delhi / Departure
(Though the check out time is 12 noon, every effort would be made to retain rooms till as late as possible without additional charges - subject to availability)

In time, transfer you to the international airport to board your onward flight
No Hotel Quoted for this day.
END OF SERVICES
We do hope the flavor of India will remain on your taste buds for all times to come and hopefully would kindle an indelible fondness for the country and her people; Thank you for being our guest, and as we say in India
'Please Come back Soon"

Thank you for giving us the opportunity to serve you!!

| | | |
| --- | --- | --- |
| Tour Cost For 02 People (INCLUDING AIRFARES): | 01st April, 2022 to 30th September 2022:- | 01st October 2022 to 31st March 2023:- |
| Total Tour Cost = | INR 171,600* Per Person | INR 181,950* Per Person |
NOTE: -
Hotel upgrades available upon request.
*T & C Apply
*Discounts available for larger numbers.
Above mentioned quotes not valid for peak period (20th December 2022 to 05th January 2023)
Cost Includes :
Accommodation on Twin Sharing Basis
Meals as per the itinerary only (B – Breakfast, L – Lunch & D – Dinner)
Saluting The Indomitable Human Spirit (Slum Tour)
Rickshaw ride in Old Delhi
Toy Train in Darjeeling
All journeys as per itinerary in a fine air conditioned AC Innova in Delhi
All journeys as per itinerary in a fine air conditioned AC Innova /Similar (Excursion to Tsomgo lake will be done using NAC Jeeps/Tata Sumo)
Inner India airfare as per the Itinerary (Subject to change and 100% cancellation charge)
Local guide in Delhi and Accompanying English Speaking Guide in the Himalayas as per the Itinerary
Entrance Fee as per the itinerary only in Himalayas Portion
GST Levy
Cost Does Not Include :
Meals other than mentioned above
Entrances in Delhi and Agra /Camera & Video Fee to monuments
Expenses of Personal nature such as Laundry, Drinks, Telephone calls etc
3% Credit Card Transaction Fees